Onlinestuderen.com
Driving change: Award-winning training for stress-resilient emergency drivers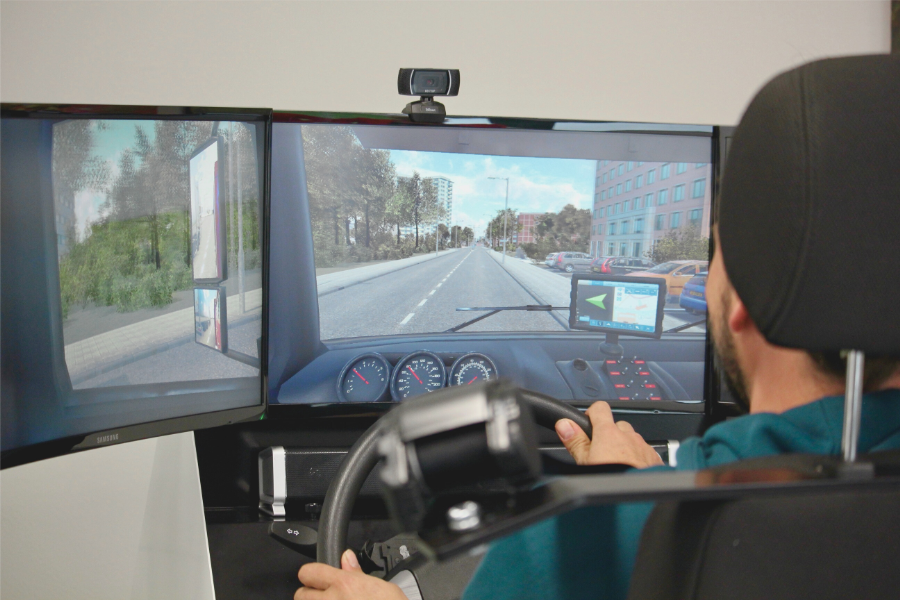 According to Carla Steenbeeke, Learning Specialist at Onlinestuderen.com, more than 100 priority vehicles are involved in accidents across the Netherlands every year. This alarming statistic prompted the learning solutions company to develop a blended course that would address the issue and put better-skilled emergency vehicle drivers on the road.
Why are emergency vehicle drivers at high risk of causing an accident? Other than the obvious fact that they are driving at high speeds as they make their way to life-or-death situations, they are constantly bombarded with visual and acoustic inputs and signals.
These range from wailing sirens and flashing lights, to driving in hazardous weather conditions and listening to constant radio traffic. Unavoidable Visual and Acoustic Signals (VAS), along with the sustained focus required to drive at high speed, are known to raise drivers' stress levels and increase the risk of crashing.
Stressful situations
A recent study from the US looked at how stress affects the driving abilities of paramedic students and found that collisions more than doubled when lights and sirens were used compared to when they were not. According to the authors, the cognitive system becomes overloaded under stressful conditions, decreasing the driver's ability to concentrate and perform specific tasks, which may even contribute to risky decision-making when operating an emergency vehicle.
To combat the many factors working against priority drivers, Onlinestuderen.com developed a course to prepare the instructors responsible for training priority vehicle drivers. Carla says: "By providing better training, we ensure that future drivers of priority vehicles are learning all the right skills."
Let's take a closer look at how Onlinestuderen.com puts heroes behind the wheel and contributes to road safety in the Netherlands with its award-winning Emergency Vehicle Operator Course (EVOC).
The challenge
Adequately preparing priority vehicle drivers for stressful situations
Despite the danger to drivers and the public, Onlinestuderen.com found that there aren't any quality training courses that adequately prepare priority vehicle drivers for the stressful situations caused by Visual and Acoustic Signals (VAS). They found that:
Most emergency driver courses focus solely on defensive driving techniques and how to manoeuvre through traffic safely.

Few courses consider the 'human' factor – how drivers process and manage VAS while driving at high speeds and their capacity to respond to significant stressors.

Existing training courses don't allow for systematic knowledge transfer between driving instructors and learner drivers, nor do they provide opportunities for personalised learning or the tools to facilitate deep, long-term knowledge retention.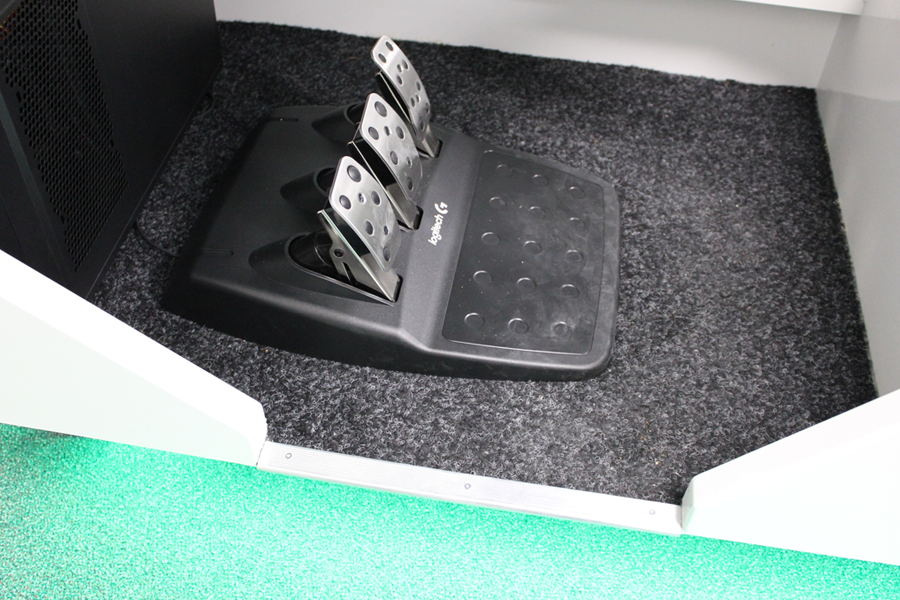 The solution
A revolutionary EVOC blended learning programme for instructors
In consultation with subject experts and on behalf of De VerkeersAcademie, Onlinestuderen.com developed a revolutionary new EVOC programme. This unique training programme is aimed at emergency vehicle driving instructors who will train future drivers to operate emergency vehicles, such as police cars, ambulances, or fire trucks.
The course structure is based on the Plomp model of instructional design and is the first of its kind in the Netherlands. Another marker for success, the course won first place in the aNewSpring Awards 2023 for the 'Most Impactful Learning Journey'!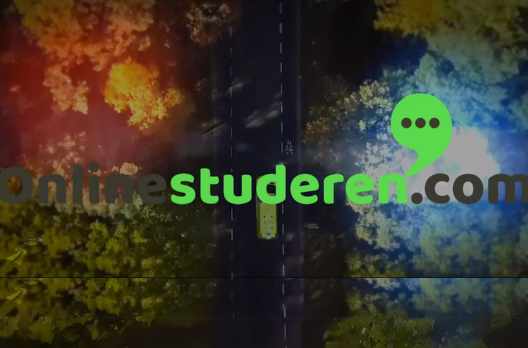 Watch the video
Watch how Onlinestuderen.com pitched their winning learning journey at the 2023 aNewSpring Awards
The aNewSpring learning journey platform was the glue Onlinestuderen.com needed to craft together a fully blended learning experience.
Carla says: "We had to ensure that the online, classroom-based, and practical on-the-road training were complementary. To do this, we created an activity matrix to get an overview of the learning objectives, then planned what could go online, what goes to the classroom, and what is best learnt through practical on-the-road training to meet those objectives."
The 3 phases of the Emergency Vehicle Operator Course
The Onlinestuderen.com EVOC is divided into three dynamic, interlinked phases that smartly integrate the three learning environments. From theory to practical training, these phases support learners to engage deeply with the course material and not only acquire knowledge more quickly but remember it for longer.
Phase 1 – eLearning on the aNewSpring platform
Learners start by exploring diverse learning activities by following an intuitive and adaptive learning journey in the aNewSpring platform. In this phase, they also attend retention-focused lessons and interactive sessions in the classroom where they can ask questions and dive deeper into tricky topics.
Then, a favourite practical activity: Using the driving simulator to learn the fine art of braking, cornering, and steering in various situations. At the end of this phase, participants attend three road training sessions, each building on the last and culminating in an assessment of their own driving and instructor skills.
Phase 2 – Targeted training to recognise and manage stress
In this phase, using the aNewSpring platform, the course addresses the human factor while driving with VAS. Learners complete online assignments and reflection activities, including surveys, interviews with priority drivers, and analysing a video of themselves driving with VAS. This process is designed to support an exploration of the physical manifestation of stress at different levels and how to recognise it in themselves and others. Once they can recognise these aspects, they explore techniques to manage their stress responses when confronted with VAS while driving an emergency vehicle.
Phase 3 – Putting knowledge into practice
During the final phase, participants put everything they've learned from the eLearning and classroom sessions into practice. They teach a real-life lesson to a future priority driver, enabling their learners to focus on their VAS responses and stress-mitigating techniques while driving a priority vehicle.
The course concludes with a theoretical and practical exam, after which everyone can celebrate a new cohort of holistically trained, self-aware, and safe emergency vehicle drivers on the road.
The collaboration
For Onlinestuderen.com, working with aNewSpring was about more than just building a learning journey. The entire course was brought to life in ways few other solutions could, because Onlinestuderen.com's training design and aNewSpring's intelligent technology are a great match.
For instance, Onlinestuderen.com could leverage aNewSpring's reflection and evaluation activities, which takes learning beyond simple right or wrong questions and makes feedback and reflection an integral part of the learning journey.
Together, Onlinestuderen.com and aNewSpring were able to strike the perfect balance between online learning, classroom sessions, and practical on the road training.
"By using aNewSpring, learners could study and prepare at home ahead of time."
Carla Steenbeeke

, Learning Expert at Onlinestuderen.com
When reflecting on the learning journey, Carla had this to say: "By using aNewSpring, learners could study and prepare at home ahead of time. This fast-tracked training, and we could use the classroom and practical training sessions to really dive into the material and help learners put their new-found knowledge into practice."
Building the course began with aNewSpring's Customer Success Framework. Once the objectives were set and a logical design was framed, Onlinestuderen.com started to map out the blended learning path, meticulously planning every action and interaction learners would take as they made their way through the course's diverse theory, activities, and tests.
Throughout, aNewSpring's Customer Success team was at hand to guide Onlinestuderen.com in crafting a memorable solution that neatly wove together the different learning modalities. Once the training went live and participants embarked on their learning journey, it was easy to track whether they reached their training and development goals and identify opportunities for growth and improvement.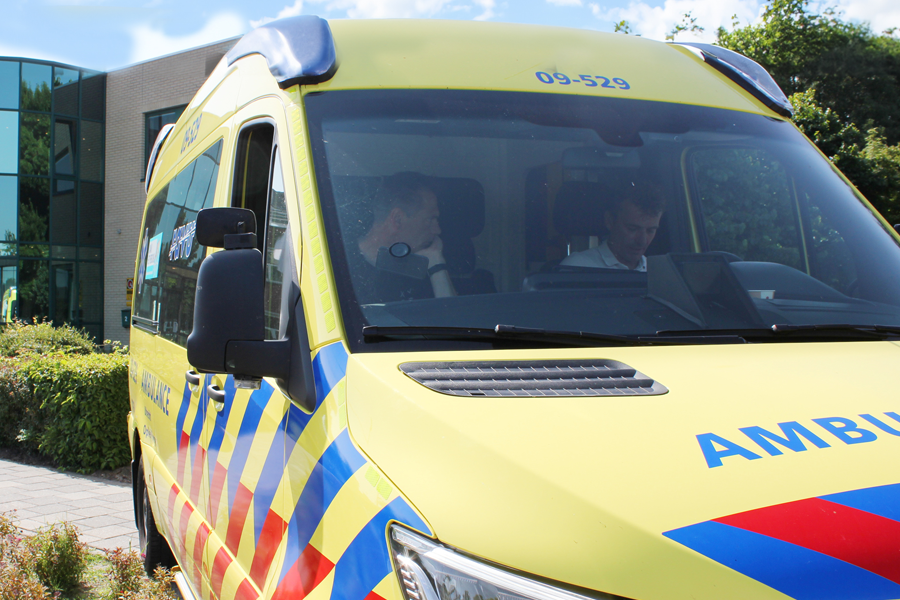 The result
A first-time pass rate of 77%
Emergency vehicle drivers are at the front line in responding to accidents and emergencies. The unique circumstances these heroes face as they race to save lives present huge challenges, but the Onlinestuderen.com course has been instrumental in overcoming them.
With a first-time pass rate of 77%, the Onlinestuderen.com EVOC is quickly becoming the status quo for the training of priority vehicle instructors in the Netherlands.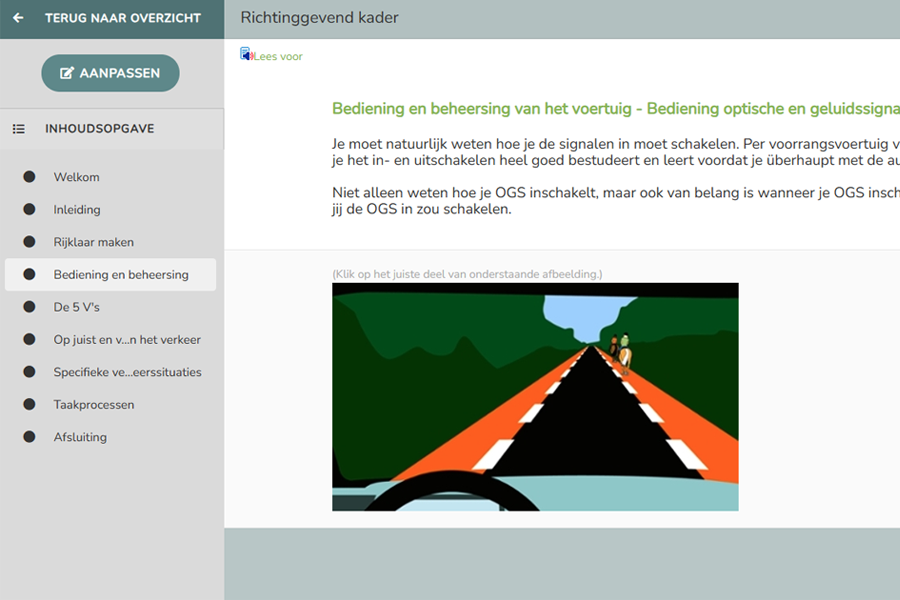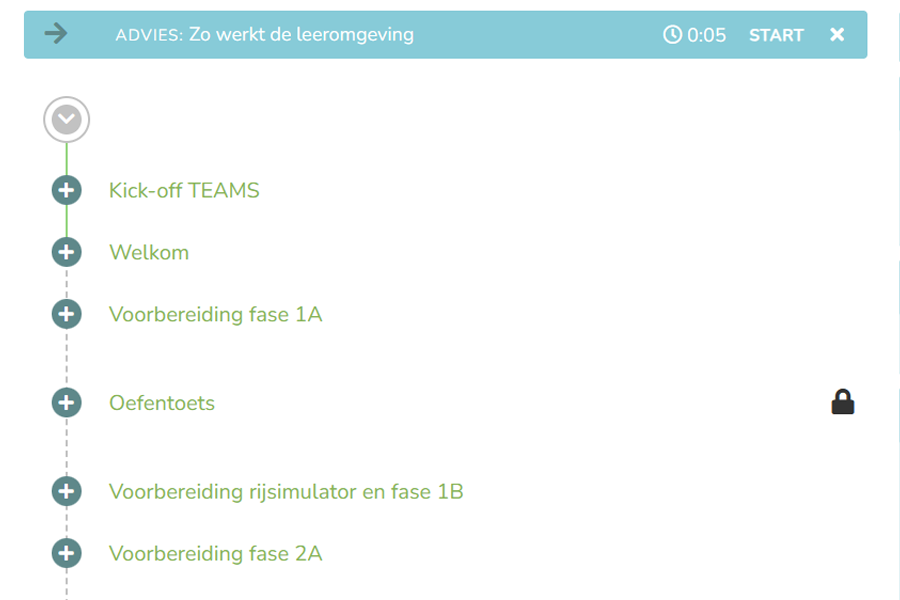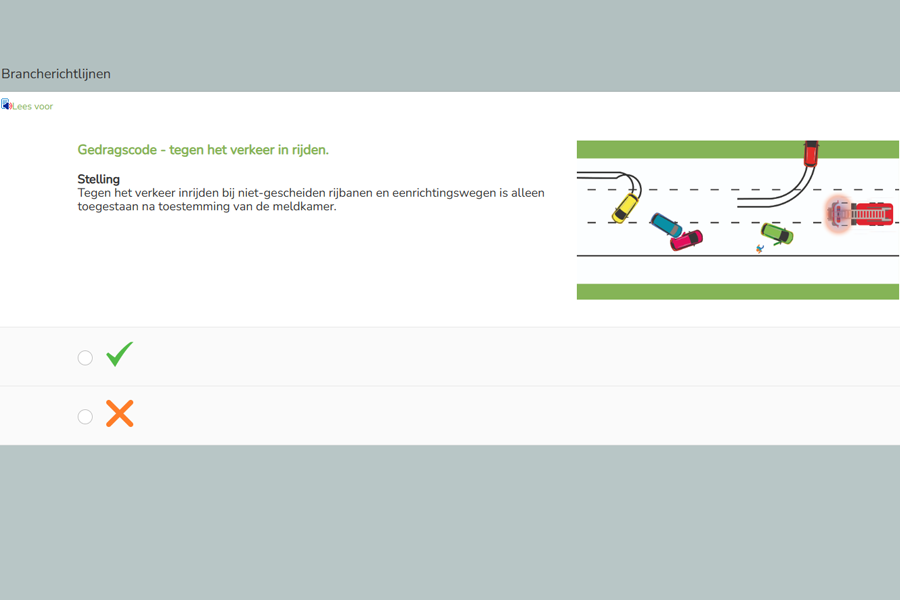 Carla says: "We found the combination of online learning, classroom discussions and practical training highly innovative. We're very happy that aNewSpring enabled us to accomplish that!"
By training priority vehicle driving instructors in the human factor with a truly blended learning approach, we are well on our way to contributing to safer roads for all.
More blended learning stories