Do it yourself, we'll show you how.
You are the subject matter expert. We offer the technology and support. Together, we shape your knowledge into the best possible learning journeys around your learners.
Visit our support centre
97% of support contacts rated as 'Awesome'
We take pride in delivering you personal, fast and factual support, always. That's what makes our support hero's awesome in the eyes of our customers.
Just 30 seconds wait time on average
Whenever you have a question, just call us and we pick up the phone. No long waiting lines or menu's, just speak to someone ready to go beyond your question to help you succeed.
Call us or email us, it's your choice
We handle 26,6% of support contacts by phone and 73,4% by email. No matter what you prefer, we make sure we're there whenever you need us.
What our customers say
"The system is very intuitive; the front end as well as the back end. When I need help, I usually receive an answer from the helpdesk immediately, but always within 24 hours!"
Linda Oranje
Efteling
"aNewSpring delivers a great learning platform and they outperform on the support you expect in a B2B situation. Fast, friendly and always willing to help. I recommend the company to anyone looking for ways to enhance the learning experience for their students."
Joan van de Wetering
Trendminer
"Working with aNewSpring has been a pleasure! Their support team helped my organisation create engaging evaluation tools for our membership, which was easy to navigate for our users. Additionally, the reporting tools let us continuously monitor the success of our programs and address issues quickly."
Bryan Enberg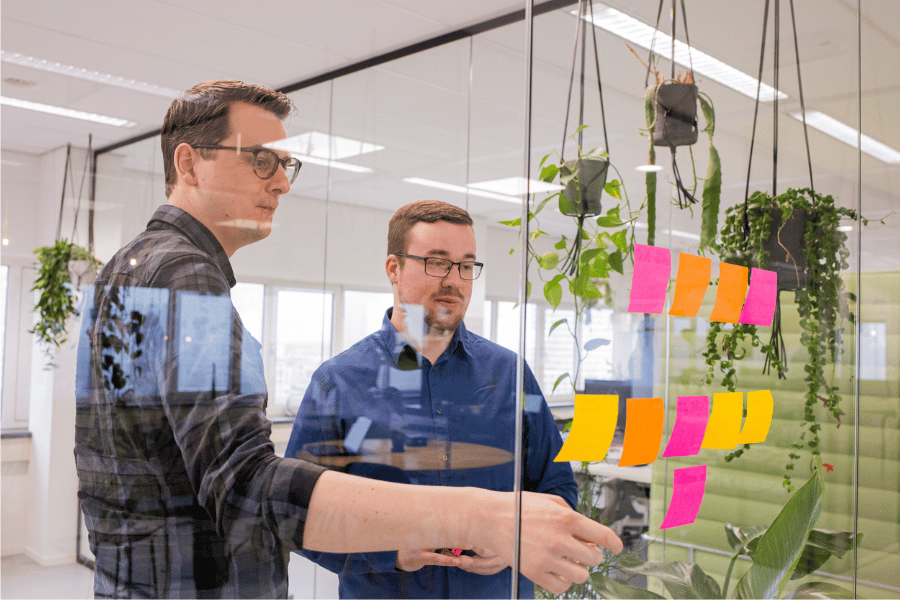 Keep improving your training
Learn more about our services
Besides awesome support whenever you have a question, you can count on our services to continuously improve your learning journeys. From integrations to didactic advice, we strive to help your learners learn better.
Check out our services