Secrets to a successful blended learning strategy
24 November, 2022
| Zoë Tebbenhof
| 5 min read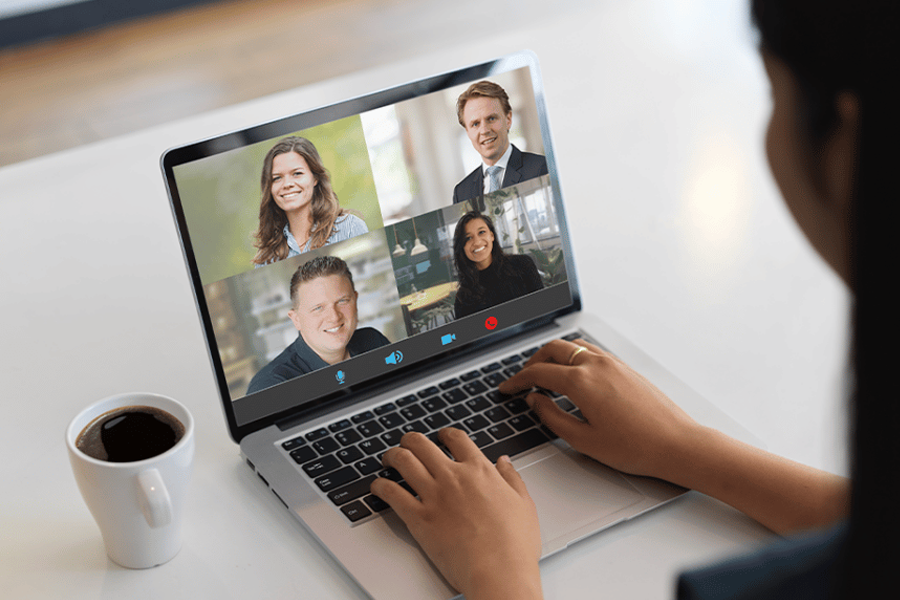 Two years ago, blended and online learning became the way to keep a training business running. How can these learning strategies continue to help us in the long run?
During our webinar 'The Secrets to a Successful Blended Learning Strategy', we talked to three professionals about this topic. Now, we'd like to share some of the key takeaways that will help you design your own strategy.
Why you need a good blended learning strategy
During the pandemic, it was necessary for training businesses to adapt and change quickly. There was no time to think about proper processes for creating online and blended learning journeys. It needed to be done, and it needed to be done fast. Due to this turbulent introduction to the world of blended learning, many training companies and learning designers lack a good strategy.
Next to that, there's also an immense pressure on the workforce. Therefore, clients demand more flexible training offerings. They want blended learning journeys integrated in their organisation instead of ad hoc trainings. By providing this, you can help them improve their internal work culture.
Using the 3P model
Linda Youssef was one of the professionals we talked to during the webinar. She's a Lean Coach at Lean & Verbeeten, a knowledge institute in the field of lean thinking and working. A framework they often use in their program is the 3P model.
People need to understand why change is needed, and what the purpose and value of a blended learning strategy is. Then a process needs to be created for this purpose, with a focus on the people in the process. Do you empower them and do you have the right people in the right place?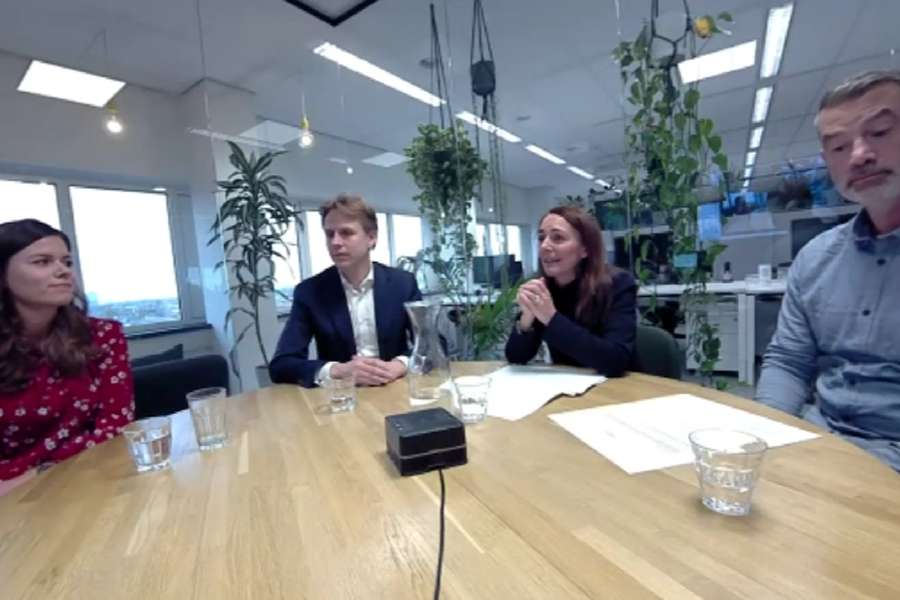 Three expert opinions
Listen to what Linda Youssef, Frans van Kreuningen and Christiaan Grové said about creating a successful blended learning strategy.
Purpose
Why is this important?
When we start working with customers at aNewSpring, we begin by getting a clear vision of their desired outcome. What is the goal they want to achieve? A very important step, because as the implementation becomes more complicated and there's more time pressure, you always have a clear starting point to see if you're still on the right track.
Nevertheless, there's a big mindset shift that needs to happen. So, how can you make sure everybody believes that blended learning is the way to go?
Frans van Kreuningen, CEO of Krauthammer, convinced his people with the fact that blended learning is scientifically proven to outperform classroom learning. It's not a trend or a hype but actually the most effective learning method. Besides that, it's the logical thing to do with all the technical options already available.
Christiaan Grové, Co-founder of Semco Style, also believes that blended learning is able to take away the boring side of learning. If you do it right, of course. He suggests letting participants familiarise themselves with the theory in their own time and using the (online) get-togethers to have conversations and dive deeper into the materials.
People
Who is impacted?
How do you get the right people aligned, so they experience the urgency to change? This can be difficult, especially if the people within your company still believe that classroom training gives the best results.
Having a shared point on the horizon (purpose) and communicating this effectively to your people makes a big difference when it comes to commitment. Still don't have everyone on board immediately? Frans suggests to first turn to four or five frontrunners. This is what they did at Krauthammer as well.
They first started with five trainers who were eager to teach in a blended way, and they tested it out with clients that were specifically asking for a blended method. These frontrunners were then used to spread the message and get more trainers and clients on board. This way, they managed to slowly but surely convince their people.
Process
What needs to be done?
After defining the purpose for change and the alignment of people who need to be involved, it's time to dive into the needed processes to execute the strategy. Where do you start the change? And more importantly, how do you keep on improving the strategy over time? As we all learned over the last couple of years, the market is continuously changing and we need to stay ahead to help people learn.
So, how do you get the right processes in place? According to Christiaan, the key is 'cooperation'. Not one or two people sitting in a room and thinking about a blended learning strategy. Instead, it takes an army of people working together consistently to critique and evaluate what's working and what's not. At the end of the blended programs from Semco Style, they also ask participants to give them transparent feedback. This helps them make their training program futureproof.
At Lean & Verbeeten, they're obviously all about continuous improvement. This is visible in the process they have for improving their learning environment. When they create a new training, they run a pilot version for two months. After that, they ask for feedback and make revisions. The training then runs for a year, after which they look at the feedback again and do another round of revisions. This is repeated every year. Besides the bigger problems that need to be fixed immediately, of course.
Next to this structured improvement process, it's also good to have owners for different areas of the process. One person is responsible for the content in the learning journeys, another for putting it in the online learning environment and so on. This way, everyone knows what to do and who they can seek help from.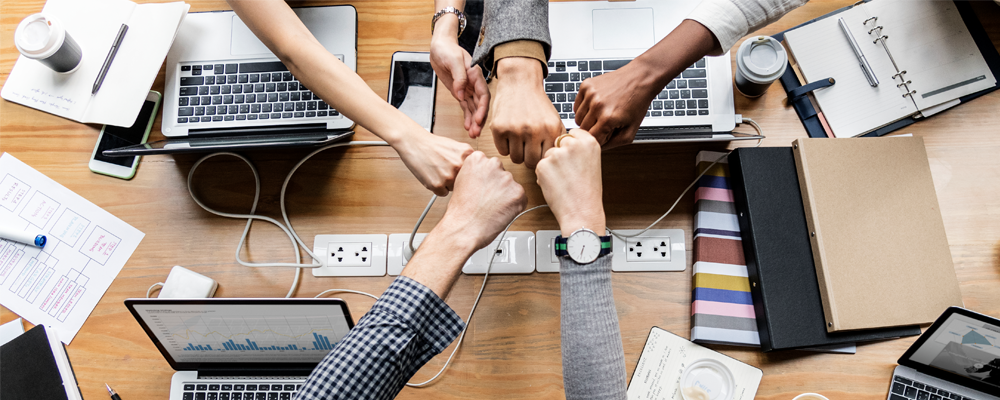 Learn from those who went before you
The key takeaway from the webinar? Use a framework to guide you in your journey, like the 3P model. And know you don't have to do this alone. You can get a head start by learning from the people that went on this journey before you and the things they found out along the way.
Watch the recording or read our page about blended learning, where we gathered a ton of resources that will support you on this journey.