NIBE-SVV
How they took the step towards online learning
While NIBE-SVV's classroom courses were solid, they lacked substantial online components. How do you transform a training portfolio from completely offline, to mostly online training?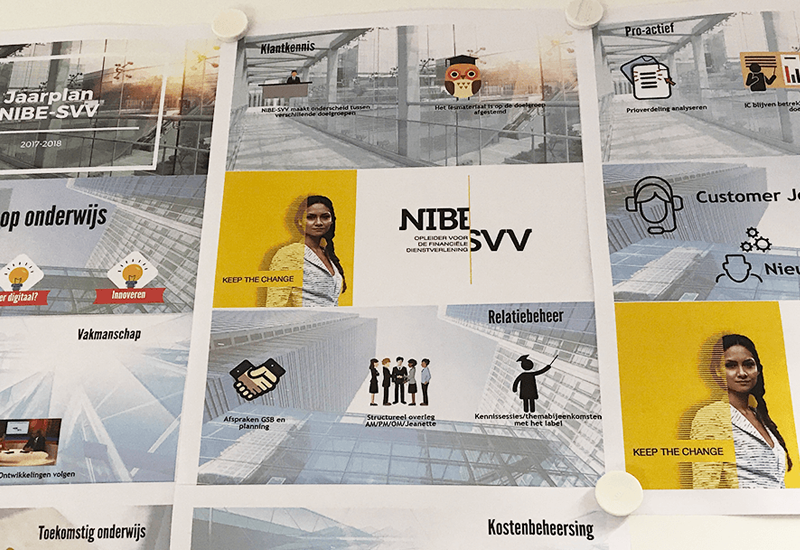 The challenge
Modernising an elaborate portfolio
NIBE-SVV faced a tough challenge. Even though the content of their training programmes was great, their portfolio just wasn't very enticing. In addition, NIBE-SVV intended to provide online training programmes apart from their regular classroom setting since the former had become increasingly popular over the past five years.
The NIBE-SVV training programmes, ranging from introductory courses to advanced sessions, are directed at employees in the field of financial services. The additional aim was to make the courses fun, adaptive and not too complex, preferably combining online and offline learning methods.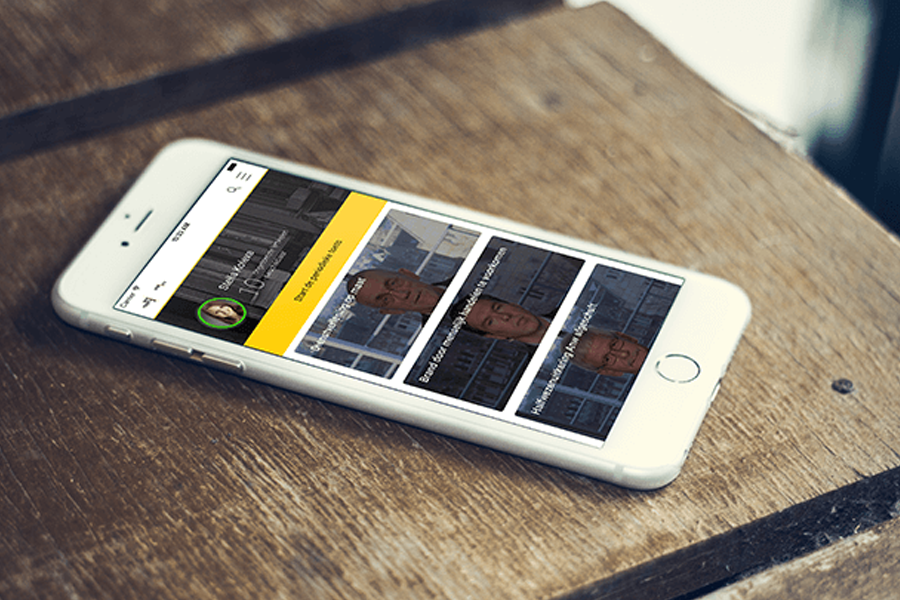 The concept
Modern variation with a vision
When modernising such an elaborate portfolio in a fun and original way whilst providing online and offline training methods, one has to pay attention to what the courses are intended for. A training aimed at building knowledge should be classified differently than one intended to improve practical skills.
For mastering theoretical knowledge, the MemoTrainer function in aNewSpring can be very helpful. However, for extending a practical skill set, the blended learning approach is often better suited (see the How to Become a Blended Learning Chef ebook). Every trainee can improve his or her knowledge in advance, resulting in more efficient classroom sessions. These sessions can, in turn, be succeeded by online recaps. In this way, the training will remain effective longer.
"When a trainee starts to learn, the platform constantly measures on which level the trainee is. By doing so, the right content can be selected. We don't only want the trainees to finish the course, but we want to prepare them for their career as well."
Marin Schrijen

, Supervisor Professional Training & Schooling at NIBE-SVV
The method of modernising the courses varies based on their purpose and complexity. Simple, theoretical lessons are mostly provided through online learning whereas more difficult courses are usually taught using the Blended Learning method. In the end, every course needs to be informative, effective and appealing while also allowing trainees their own personalised learning path. To do so, the instructor needs to decide what vision he or she wants to project.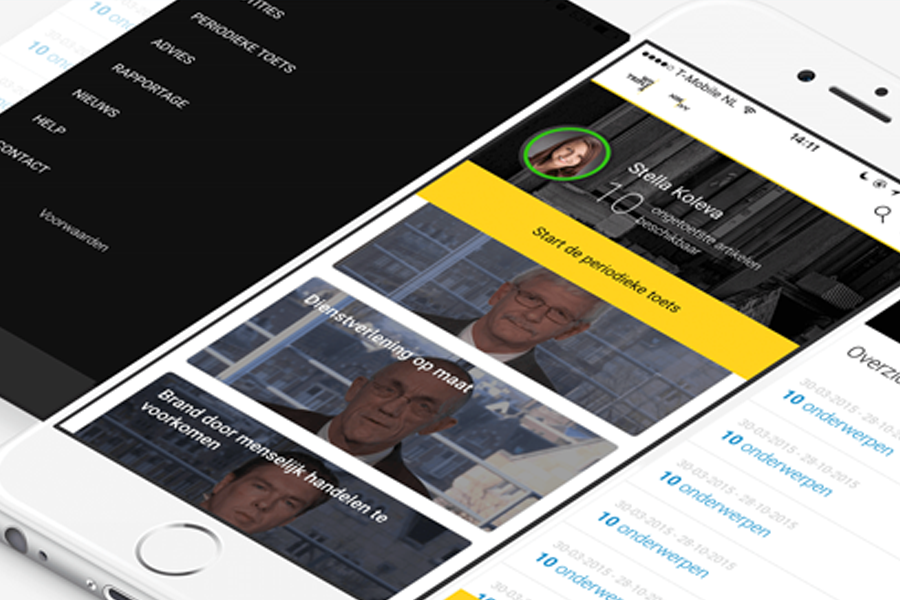 The result
Blended learning and adaptivity: a jack-of-all-trades
Ever since the implementation of the e-Learning, NIBE-SVV has seen a strong increase in the number of trainees. Approximately 95% of these trainees have chosen the e-Learning method. Subsequently, the modules have been improved based on feedback from the trainees. NIBE-SVV has also received many positive reactions on all the possible exercises (such as the MemoTrainer) and the flexibility of the course. The trainees have the freedom to decide when and where they will take the course, as the e-Learning is always accessible.
In addition, a NIBE-SVV certificate or licence has a high market value. You don't have to explain anything, so obtaining such a licence or certificate is very important. This also influences the e-Learning modules. Trainees and employers are focussed on acquiring the certificate and want to finish the course as fast as they can.
We need to strike the golden mean here: an e-learning module that not only prepares you for an exam in the best possible way but also prepares you for your daily job and future.
Interview
Q&A with Marin Schrijen
How do you set up your training to adapt to the trainee?
Every trainee has a unique learning journey. You need to divide your course into logical blocks and subjects to allow the trainees to follow their own path. aNewSpring calls these kinds of sections 'learning objectives', which you can use to create a framework for your course. You can attach content to these learning objectives—it's as easy as that! Subsequently, the platform can monitor the trainees' level of knowledge and adapt the learning journey to fit their needs.
Why did you choose aNewSpring?
The backend of the aNewSpring platform is very intuitive and the frontend (what the trainee sees) is fun, so I was easily convinced that we could update our portfolio with aNewSpring. Their support page answers a lot of my questions and their Customer Success team always responds quickly, which allows for a pleasant workflow.