Perspectives on the skills obsession: Simon Wallis
08 August, 2022
| Ger Driesen
| 9 min read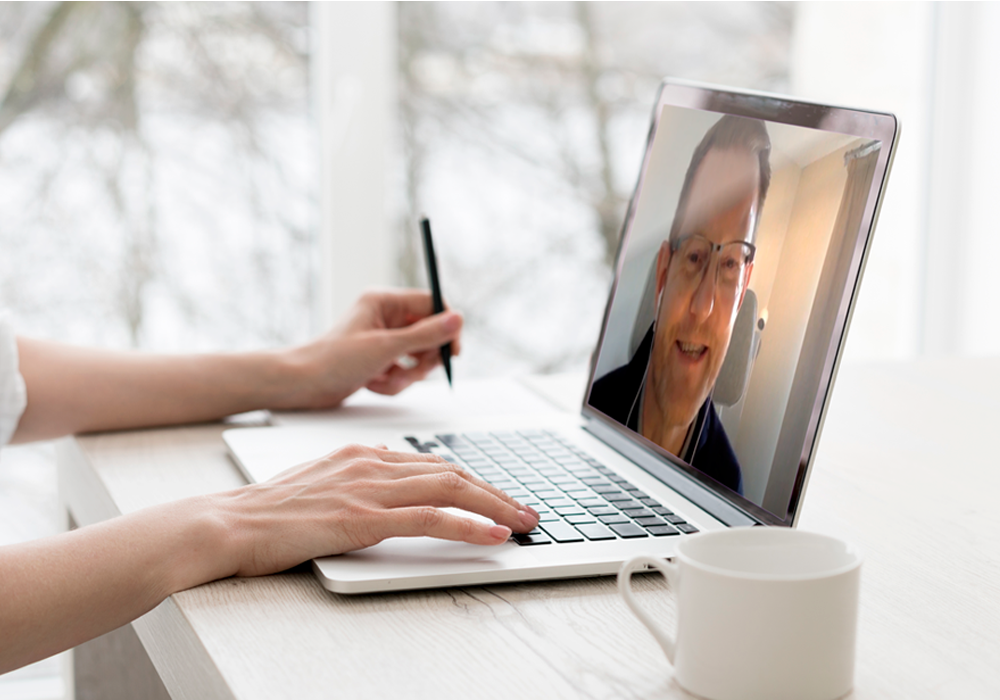 Constantly upskilling, reskilling and acquiring new skills to keep up in a world that is changing rapidly. It's considered normal nowadays. How do experts view this skills obsession? And how can training providers capitalise on the opportunities this brings?
In a series of four interviews, I talk with leading names in the field.
For Simon Wallis of Newtyne Consultancy & Training, focus is the main thing learning departments and learning providers need at the moment.
"Keep track of what the skills are that we need at any time, and how we can acquire those skills quickly to meet the organisational needs."
Simon Wallis

, Head of People & Development, Newtyne Consultancy & Training
Who is Simon Wallis?
• 1970 • Lives in Edinburgh (UK) with his husband Lee • Education: Masters in Transport Planning, CIPD Advanced Certificate in Learning & Development, plus Fellow of the Learning and Performance Institute • Company: Newtyne Consultancy and Training (Edinburgh) • Role: Head of People & Development • Loves: singing (as a member of the Edinburgh Gay Men's Chorus), explore digital photography •
Reskilling and upskilling seem to be a hot topic these days. Do you recognise this?
"Sure. I think it's always been there, but a lot of it has to do with the so-called great resignation in the pandemic. What we're noticing in our sector, which is IT consultancy, I call it 'stirring the pot'. Particularly during the pandemic, you had a pot of soup gently simmering away and people doing their thing. But as the pandemic started to finish, and even during the pandemic, I think it stirred the pot and caused this big sort of movement of people, and, of course, with people-skills."
So the pandemic played an important role here?
"Prior to the pandemic, a lot of organisations got a little bit complacent, I think. Some may even have had a very deliberate strategic focus on 'we'll just recruit new people, rather than upskilling or reskilling internal talent'. I think the pandemic and the lack of skilled workforce has forced them to have to work with who they have and reskill and upskill them. Besides, the workforce generally has this appetite for job fulfilment, which means that they want to acquire skills as they go.
I think the stirring of the pot has unleashed this big change in the workforce and work generally. And therefore, there's a need for new skills and quite quickly as well."
What do you think are the main challenges for learning departments and learning providers considering the 'skills obsession'?
"In terms of learning departments, it's probably something around focus. Understanding what the organisational need is and keeping track of what the skills are that we need at any one time, and how we can acquire those skills relatively quickly to be able to meet that organisational need. It's keeping control as much as you can or at least having the ability to flex and adapt and put those skills in place as quickly as possible without losing quality."
Do they succeed in that?
"It's hard to say. During the pandemic, a lot of learning departments struggled because they had to think and change very quickly. Some succeeded and some didn't. I think now that we are coming out of the pandemic and things are returning to some sort of normality, people and organisations are stepping back and trying to figure out how business as usual works."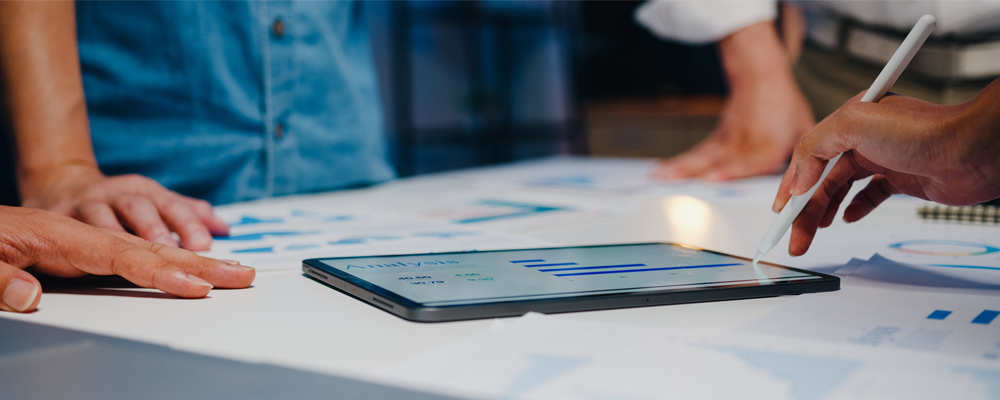 What other challenges do you see?
"The way in which people work has changed, think about hybrid working for example. Corporate culture and learning are also changing. Learners and employees are much more adept. They are attuned into 'I can do this for myself, I just need access to some good stuff'. Which may or may not be provided by the organisation.
Another challenge is to get comfortable with ambiguity, vulnerability and not having to be in control. But at the same time, having a goal and working towards it."
That sounds complex. How do you manage to gather your information about what's going on and in which direction the topic moves?
"That's a very interesting question. I think it's being involved in the conversation; it's obviously reading around, talking to people, quick intervention and hearing what's happening: what is the chat about, what are the key things? That then prompts connection and conversation with others. But I think two key themes spring to mind: trust and listening."
Can you explain?
"I think we're starting to see a lot more agile organisations coming through and with it some interesting practices around self-management. It's this switch in the heads of the CEOs and top teams to say, we can't control this complexity anymore, we have to trust our people. When you trust your people and you have a system that you trust that deals with that complexity, you just have to let it do its thing.
And I think it's listening as well. In business, we've always got our own script in our heads whenever we're talking to somebody. I think we need to make time for good quality listening so that we can truly get under the skin of what the issues, challenges, concerns and opportunities that we are missing are. There's always someone in a team who has the next brilliant gem of an idea who feels that they don't have a voice. So, it's allowing that to come through, which takes time and skill."
"I love helping people become the best version of themselves."
Simon Wallis

, Head of People & Development, Newtyne Consultancy & Training
You are a business-to-business company. How is learning incorporated in your company?
"We've got a couple of learning models: we've got the traditional learning material, but we also have our Academy where we offer the training plus some work experience."
How does this work?
"In terms of the Academy, people are employed by us for 13 months. The first four weeks of them being with us is the intensive learning. And then the rest of the year is on-site with the client as their work placement. At the end of that engagement, the client has the option to take them on as a full-time employee. In the very rare event that this doesn't happen, we'll take them on as an employee for ourselves, and they will go into what we call our consultancy pool. We have a team of about 10 consultants who go from assignment to assignment with our clients."
That seems like a smart formula.
"It works well. Our clients love it. We take the pain out of the recruitment process for them. Where we like to think we're adding value is that we combine the technical skills of the coding language they're going to be using with transferable people skills. It's very in demand with employers, and particularly those graduates coming out of university that very often haven't been exposed to some of these things. So, we blend the two things together because we know it's more than the sum of its parts. And then their performance on the job is exponential."
You can't create a data analyst in just four weeks. How do you train them this first period?
"We give them the raw materials and the raw tools. When they first get on site with our client, they don't have to think about the mechanics of the data and analytics side of it. They're just given a task and what they're learning is the structure of the organisation, the dynamics and some of the politics that goes on. So the behavioural side of things. They know they can do the technical side, but how do they make that work in the environment they're in? We also give them some assignments, and they're assessed on those. By the end of the year, they transfer to the client with a robust skill set."
It sounds like good practice. What other good practices do you see related to upskilling or reskilling?
"We are currently in the process of getting our Academy programme verified by an external body, which is the Scottish Qualifications Authority (SQA). It'll give reassurance, particularly to our clients, that it's not just us saying that we think we're good at what we do. There's an external body with internationally recognised standards to verify that the way in which we design the learning and design the outcomes is of a good standard. I think something around verification is good practice.
And alongside that is the digital badging: the ability to share all these skills and verifications that our learners acquire. I would consider this idea of combining the technical and business skills together a good practice, yes. It seems to be working really well for us."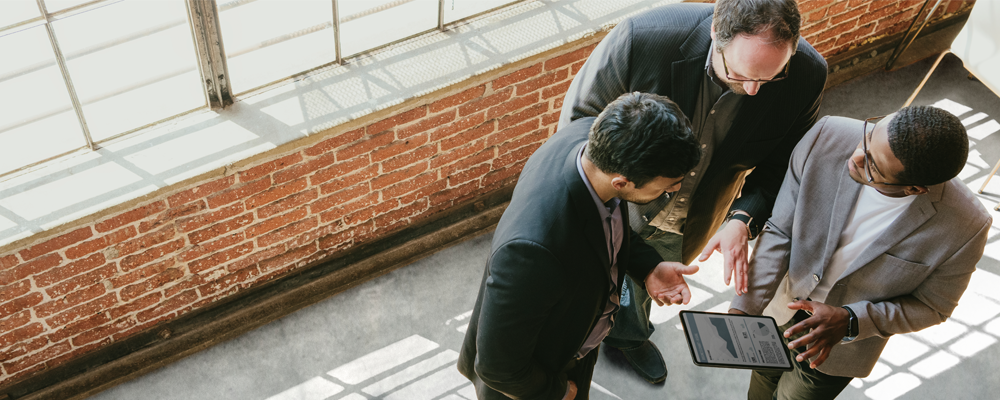 What do you think are the main opportunities for training providers at this moment, considering upskilling and reskilling are high on the agenda?
"The biggest thing I would say is 'don't ignore it'. It's here. And I think it comes back to this concept of agility. Take in the opportunity to step back and figure out what exactly is needed. The training and learning providers who can do that will be the ones with a seat at the table and successful."
And for that you need to be open and you need to have that conversation with stakeholders.
"Absolutely, and again, I think it comes back to being comfortable with vulnerability. Have the conversation, be comfortable with it not being perfect, and learn. After all, we're in a learning industry. We should be open to feedback and be comfortable with it, even though it's not feedback we particularly want to hear. It's still a learning opportunity.
One of the things I like about the agile approach is: if you start off down a particular direction and it doesn't work because the users or the stakeholders aren't liking it, you stop, change direction and try something new. You haven't wasted time because you've learnt something and you're directing your energy and effort into things that are going to add value to the business."
On a more personal level: what would be something that you yourself would like to learn?
"I'm fascinated by human psychology, bordering on philosophy. We human beings are fascinating creatures. I'm very interested in things like world views, cultures, societies: what makes individuals tick, what makes teams and organisations tick? So if I had the opportunity, I would like to learn more at quite a deep level around this concept of worldview. And how do you apply that, how does that then become useful in the world of learning?"
What kind of job would you do if you hadn't ended up like you did?
"The career that I longed for as a child was as a pilot. But now I look at things like climate change and the aviation sector and think it's damaging our planet. So I'm wondering how I would feel now about being a pilot flying around the world, causing these problems for our planet… It's interesting how things change, isn't it?"
It is. So you're quite happy with the choices that you've made and where you've arrived?
"I am. I love helping people to become the best version of themselves, whether that's through learning or some other aspect of (workplace) culture or engagement. I love coaching people on a one-to-one basis. But generally, just helping people have those light bulb moments."