Release 102: Focusing on flexibility, compliance and accessibility
10 October, 2023
| Reinier Batterink
| 6 min read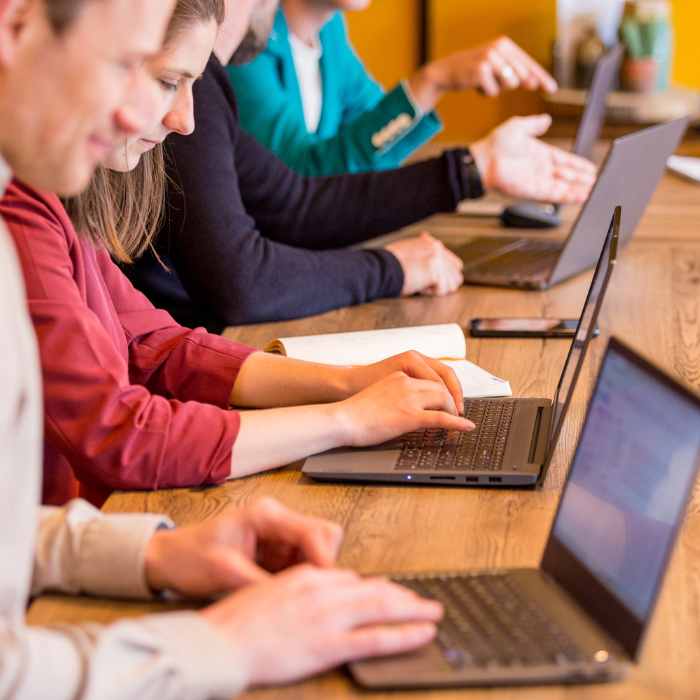 In our last release, we launched Surveys, effectively positioning aNewSpring as your Training Improvement Engine.
In this edition, we dive deeper into features that offer you a lot of flexibility, helping you continuously improve your training.
All these changes will be available from the 17th of October 2023.
Keep improving with greater flexibility
Edit conditions even after publishing templates.
We listened to a lot of users who weren't able to add/make changes to conditions in templates that were already published. This led to confusion and extra manual effort in fixing these conditions in activities and blocks.
With this release, users can adjust the (triggers of) conditions even after the activity or block is published. Read more in this support article.
Note: You can't add new conditions or remove existing conditions. Three specific conditions (two for retention and one for objectives) aren't just ready for editing yet as part of this release.

Save time by linking events to a course through the events page.
We've enabled an easier way to add an event to the course, while configuring the event itself. So now you will find a 'activities' tab on the event concept page, where you can link the event to the activities in a course.
Easily update your survey content at any time to keep your surveys fresh and engaging.
Last release, we launched Surveys so you can gauge feedback from your learners directly within the learning platform itself.
In order to help you stay up-to-date with thoughts from learners, we now allow you to update the content in your surveys. This means adding new questions and content parts, hiding existing ones, changing the order of questions, and offering learners the most recent version of the survey.
Set the validity of certificates based on the specific requirements of each course.
So far, the validity of a certificate could only be determined through the certificate activity, found within the template.
This poses problems when you want to create courses for a sub-company since the expiry dates may need to be different for each sub-company. Imagine then having to copy the template and have different groups of users work in different templates - since the settings can't be changed within the course.
As a solution to this, we've renamed the 'events' column as 'actions' thus making it possible to adjust the expiry date of a certificate on a course level.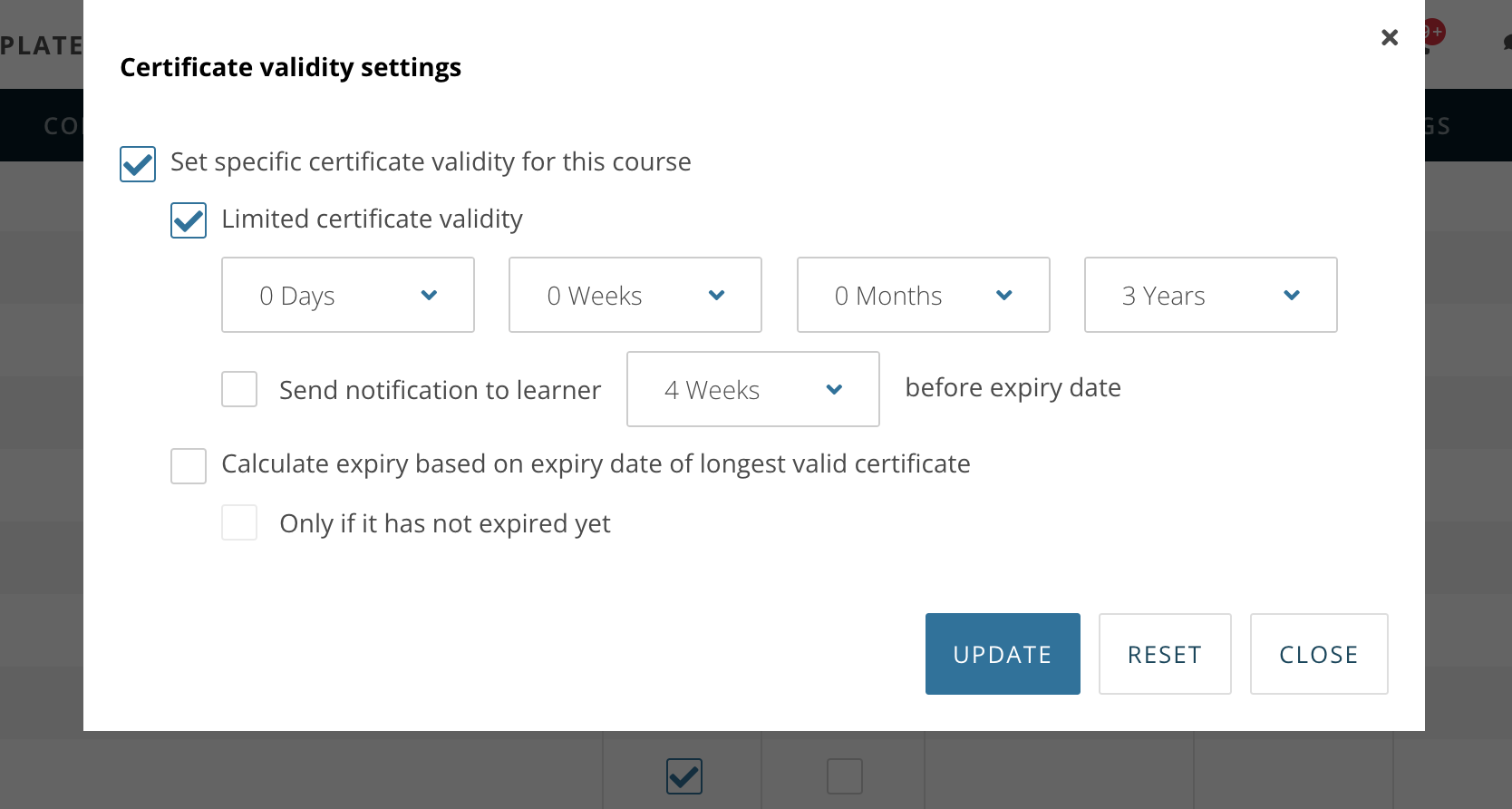 Committing to compliance
Mail certificates to learners and stay compliant with Code95 regulations.
Regulations change. But, we want to help you stay compliant even as regulations change.
Code95 regulations ask for certificates to be mailed to learners upon achieving them — so, you can set up the certificate activity so that the certificate is mailed to the learner when they obtain the certificate after completing the necessary requirements.
While this was built keeping regulations in mind, this is also a great way to build engagement with your learners by emailing their certificates right to their inbox!
Get the full picture
Display comments added by learners in response to survey questions within the survey results.
Within the survey activity, learners are provided with the option of adding comments in each question type (except the essay question). These comments weren't yet visible on the result page.
Because these comments carry a lot of insight and clearly add relevance to the results; we've added the comments to the results overview.
Share your thoughts
We're continuously iterating on our platform capabilities — especially with the Survey feature — and we're very curious to hear your thoughts.
Simply reply to the newsletter email and let us know what you'd like to see added within the Survey capabilities to make it work even better for you!
Committing to accessibility
Lessons, assignments and assessments are fully keyboard operable.
In order to be compliant with the Web Content Accessibility Guidelines (WCAG) 2.1, we have to make sure learners can navigate and work on the platform with just their keyboard.
This release, we've made the lessons, assessments and assignment activities operable according to the guidelines. With lessons amounting to around 90% of all activities we have, this is a huge and important milestone where learners can navigate quite a lot with their keyboard alone!