Perspectives on the skills obsession: Dani Johnson
15 August, 2022
| Ger Driesen
| 10 min read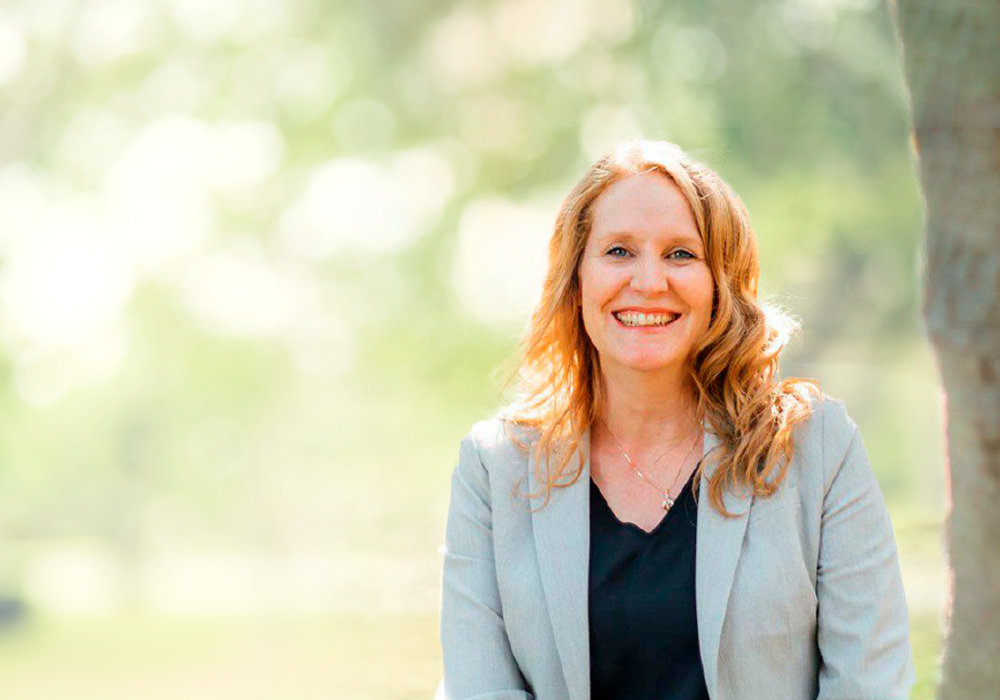 Constantly upskilling, reskilling and acquiring new skills to keep up in a world that is changing rapidly? That's considered normal nowadays. How do experts view this skills obsession? And how can training providers capitalise on the opportunities this brings?
In a series of four interviews, I talk with leading names in the field.
It's the availability of data that makes L&D departments active players in the strategy of an organisation, says Dani Johnson of RedThread Research. That comes with some challenges.
"To think differently about skills and how people move in organisations takes a lot of change in mindset because it affects everything."
Dani Johnson

, Co-founder & Principal Analyst, RedThread Research
Who is Dani Johnson?
• 1974 • Lives in Salt Lake City, Utah (US) with her husband David, son Jack, and puppy Maeby • Education: Master of Science in Mechanical Engineering and Master of Business Administration • Company: RedThread Research (Bay Area, California, US) • Role: Co-founder & Principal Analyst • Loves: to be outside to hike, bike and ice climb •
In your opinion, what are the main reasons that upskilling and reskilling are at the centre of attention these days?
"Before COVID, almost all organisations were thinking about their people in terms of roles: we need this person to fill this role. When the pandemic hit, they realised they needed people with skills in other parts of the organisation. So they were scrambling to try and figure out how to get people in the right places, with the skills that they already had.
And as you know, the talent market has been very tight. We expect that to loosen up a little bit this year, but right now, employees have a lot of power and there's a lot of anxiety around retaining talent. Therefore, finding places for people to go within organisations will allow them to learn, grow and develop, and that's a pretty big deal right now. So when we think of skills, we also think of mobility. Organisations are very excited about the mobility thing. Keep figuring out what the skills are so that people have the mobility."
Because people want mobility?
"Because people want mobility, and the organisation needs them to have mobility. It's much easier to retrain somebody or leverage skills that are already in the organisation than bring somebody in from the outside."
What other developments cause the skills obsession?
"We think the other thing that has accelerated this is the availability of data. Once organisations – especially vendors – started thinking about upskilling and reskilling, all kinds of new data were available about what people could do. Since this learning and analytics software came to be, the amount of data available to determine what was going on in the organisation with skills that people have, skyrocketed. This helped organisations to figure out what they were doing."
And is it here to stay for the next coming months or years?
"That's a really good question. I think so. A month ago, I would have said definitely, but we know what the economy does to organisations, right? When the economy gets tight, everybody buckles down and does what they know.
And so, there might be a small retraction as we figure out how to do everything with less money and less certainty. But I think it has captured the imagination of organisations and they see a different way of doing things. So I think it is here to stay, but there might be a slight slow-down before we ramp back up due to the war in Ukraine, inflation and the global pandemic."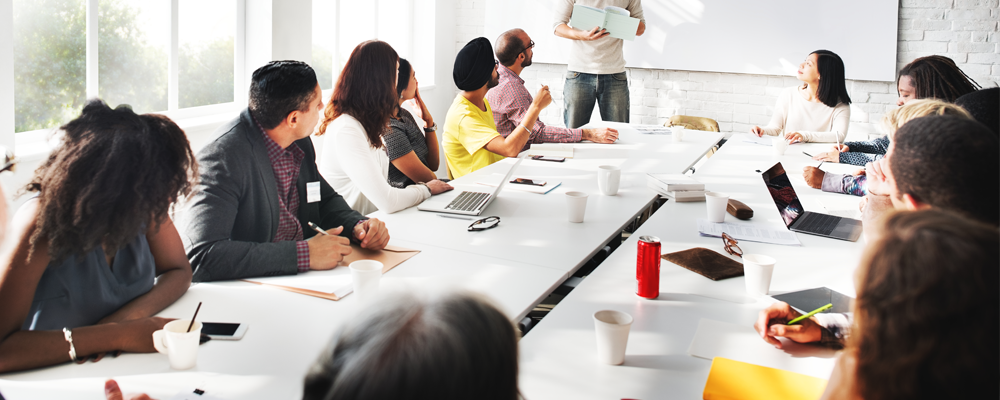 What are the main challenges for learning departments and for learning providers or vendors, if you split them up?
"I think they are the same. Organisations and vendors are both trying to figure out how to come up with a taxonomy or an ontology that is going to work universally. Vendors are trying to figure this out on a global scale. What does it mean to be a product manager, for example? Whereas organisations are trying to figure out on a micro scale: what does it mean to be a product manager in company X? But the challenge is the same. What it takes to be a product manager has some context associated with it. So it's very difficult to state the definite skills needed to be a product manager.
The other thing that tech vendors and organisations are both struggling with is the translation of those skills across everything. So, what one might call a product manager, somebody within an organisation might call something else. Trying to marry those two things is one of the big challenges I hear right now."
What's another challenge at the moment?
"The other challenge that I think organisations are facing is mindset. They've been doing things the same way for many years. To think differently about skills and how people move in organisations, what people can do and how you organise work takes a lot of change in mindset because it affects everything. It affects our financial system, it affects how we account for heads and it affects how we manage people. So trying to get an organisation to completely get on board with 'hey, we're doing skills now, not roles' is a really big shift."
Can you also share some ideas about how it is or should be important for providers and tech providers?
"There are two things. First of all, if the organisation is thinking in terms of skills, the first place that they're going to go is the L&D department because L&D is technically responsible. They have the stewardship for building those skills and making sure there is a skilled workforce.
The other reason they should care is because we now have data. In many L&D organisations, we now have the mindset to focus our development efforts. Before, you put together something that you thought was going to help build skills in the organisation, and then you threw it out there and gathered information about how well people liked it. Now, we have definitive information about the skills that people have and the skills that people need. Getting that information makes a ton of sense in terms of how we should be spending our budget and how we can be an active player in the strategy of the organisation, not just the ivory tower that it often is."
Do smaller organisations also have those data systems in place and rely on data?
"Everyone can have those systems in place and get reliable data. Nobody that we talked to, from the smallest organisation to the biggest, has cracked this nut yet. Nobody knows how to do it yet but there are those who are investing in it. If they go after that data, they can find it and put something in place that is going to help them make better decisions."
"I love to learn, and I love watching other people change their lives because of new information."
Dani Johnson

, Co-founder & Principal Analyst, RedThread Research
What are interesting things that you have seen out there?
"I think there are a few. One thing is the idea of switching from a taxonomy, which is a very rigid way of looking at skills, to an ontology, a very relational way of looking at skills. And use that to continually update what you're doing in your organisation.
Something else that made me think is: whatever you put into place now is going to be outdated in three years because the technology is going to get better and better. So think about the destruction of the system you're putting in place right now and make sure that you can always bring in the newest, freshest and best technology."
What is the opportunity for training providers or vendors to know more about what's going on and how to adjust their services?
"I think there are a couple of opportunities. First of all, we have more data now than ever before about what skills are in demand. It's important for training providers and vendors to understand what those skills are and that they're able to act as a partner to the organisations that they're serving. To ask: 'Have you thought of these skills?' is a really big opportunity, instead of just being the proverbial order taker. They can pitch a lot of things that an organisation really needs."
Where can they find this information about skills if they don't have access to the data systems?
"There's a lot of research out there on what skills are most important. Emsi Burning Glass does a really good job of publishing stuff as does the World Economic Forum. And that's the other opportunity that I would probably mention here: the information is out there, but training providers and vendors also need to understand how those bigger skills systems are working so that they can work within those systems."
Do you see movements as best practice or good practice from providers doing that kind of thing?
"We don't talk a whole bunch with just plain learning providers, so I don't have a good sense of this. I would assume that the majority of them are still order takers, which is a perfectly fine place to be. You know, every organisation is going to need to do certain things in a certain way. And so, order takers are important there too. I haven't seen specific providers do much of this but I'm seeing content in general start to shift a little bit."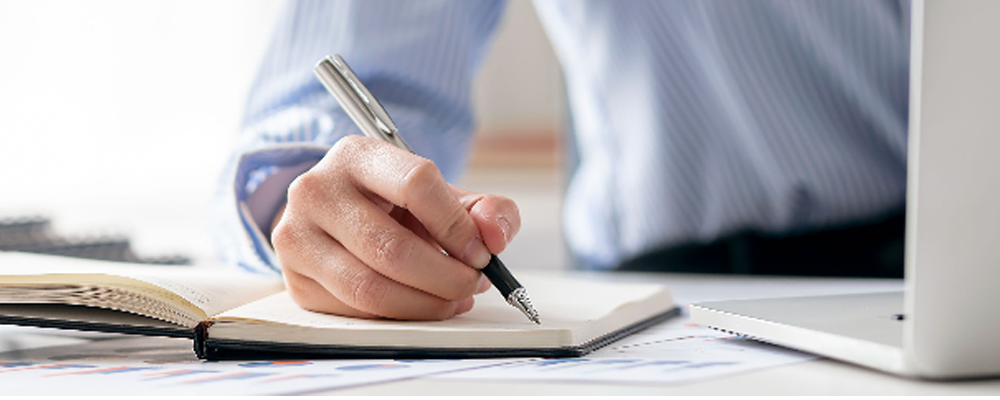 What skills do L&D professionals need, in your opinion?
"We did some research late last year on the skills that L&D professionals think they need for the future. The number one set of skills had to do with leadership. They recognise that leadership and data and those types of skills are much more important than they used to be. We heard about assertiveness and making decisions with data and all those types of things. So I think the pandemic actually jumpstarted the way that L&D people are thinking. How much they are going to be able to do, that is still to be seen, I suppose."
Will there be a place for order takers in the coming years?
"Yes, and especially from a providers' standpoint. Organisations need order takers."
So you can't simply say: 'if you stick to the order taker model, you have no future'?
"I don't know. It's very different than it was 10 years ago. We're seeing leaders come in as CLOs that have marketing experience and operations experience, and they're active members of the organisation.
The other thing that we saw during the pandemic is that people started relying on their L&D departments more than ever. So, they weren't relying on them to be order takers. They were asking them point-blank: how do I get these skills in my organisation quickly? And L&D had to start thinking really differently about it. I think in some organisations, there will always be a place for order takers. But the profession as a whole is finally professionalising."
What would your best advice be for training providers on how to make use of this skills obsession?
"My best advice would be one of the pieces that we heard from leaders, which is: start. A lot of organisations are waiting until things are perfect before they launch something. But you'd better start to collect data and use that tooling to make decisions. Everybody has access to some data or access to thinking about skills differently. Training providers have to start now, or they are going to fall behind. And if it's not perfect yet, it's no problem. It's a learning process in itself."
What would you be if you didn't end up in your current job?
"I always thought I would be a teacher. I love to learn, and I love watching other people change their lives because of new information. Also, both of my parents are educators."
Are there skills that you would like to learn yourself?
"I would like to learn how to play the ukulele, to speak Italian, to do Nascar racing, gardening and get better at ice climbing."