8 learning activities to enhance soft skills training
18 July, 2022
| Sunanda Jayanth
| 12 min read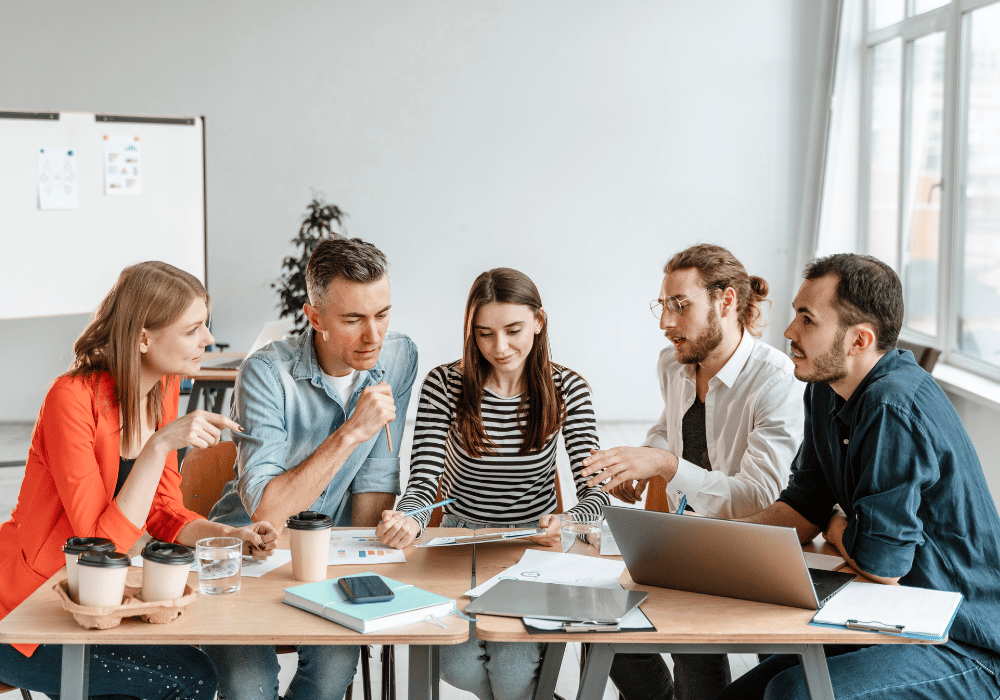 Soft skills
Soft skills are gaining popularity in today's workplace. This is owed to a huge focus on building corporate culture and making workplaces more empathetic and spaces that people enjoy being part of.
For Monster's The Future of Work 2021: Global Hiring Outlook they asked employers to name the top skills they want to see in employees. The employers cited soft skills such as dependability, teamwork/collaboration, flexibility and problem-solving.
Developing soft skills
Since soft skills are such an integral part of an individual's personal development from the time they are born, there is a tendency to think that soft skills are something you either possess or don't and they can't be developed.
However, dear citizens of the 'learniverse', we want to assure you that this is untrue. We've observed and learned from the best of learning pioneers and powerful soft-skills training programs over the years. And we've come to the conclusion: it's indeed possible to develop and nurture strong social, emotional, and high-level cognitive skills; innovation and problem-solving skills; and teamwork and collaborative skills.
Building learning journeys that hit the mark
We checked with our in-house experts on how to demonstrate this.
We asked them: "From your experience working closely with learning pioneers and training providers, can we build learning journeys targeted at soft skills training? And can we indicate what learning activities work best in specific scenarios?"
What we've learned from their answers has been pretty insightful. And as always, we wanted to put you in the know. Let's jump right in, and don't forget to leave a note to our Customer Success Heroes if these insights helped!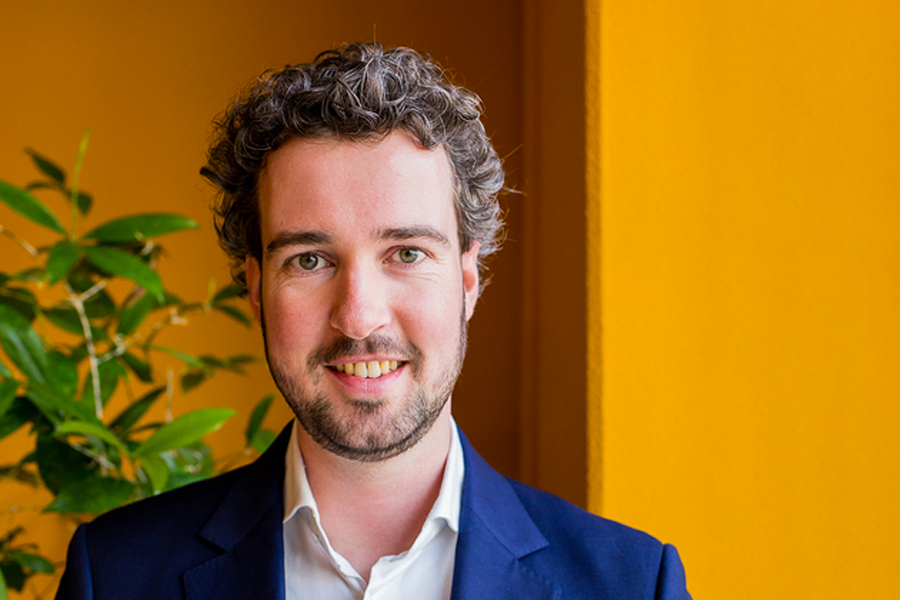 Insights by:
Roy de Vries
"An enthusiastic educational scientist with an eye for learning innovation, who loves helping and learning."

- Learning Innovator
The power of video for interactive reinforcement
Video hand-in assignment
"Video is one of the most powerful mediums for training skills. You are able to hear intonation and see facial expressions. This makes people comfortable expressing themselves in unique ways — like they do on video platforms like TikTok!
When it comes to a soft skills course, using video for personal introductions and sharing this within the group of learners can be a good idea. Ask learners to share more about themselves and what they expect of the course. You can also outline a specific situation by video and ask your learners to record and hand in their thoughts and reactions. Follow-up from there to set the tone for a scenario and you're already on the way to becoming an expert on asynchronous video role-play!
It is also possible to record and upload video assignments directly on the aNewSpring platform. A learner can start their video hand-in assignment like every other activity. After clicking on 'record' and allowing access, the learner can create a recording. If they're happy with the outcome, they can upload the video. If not, they can try again until they're satisfied with the end result.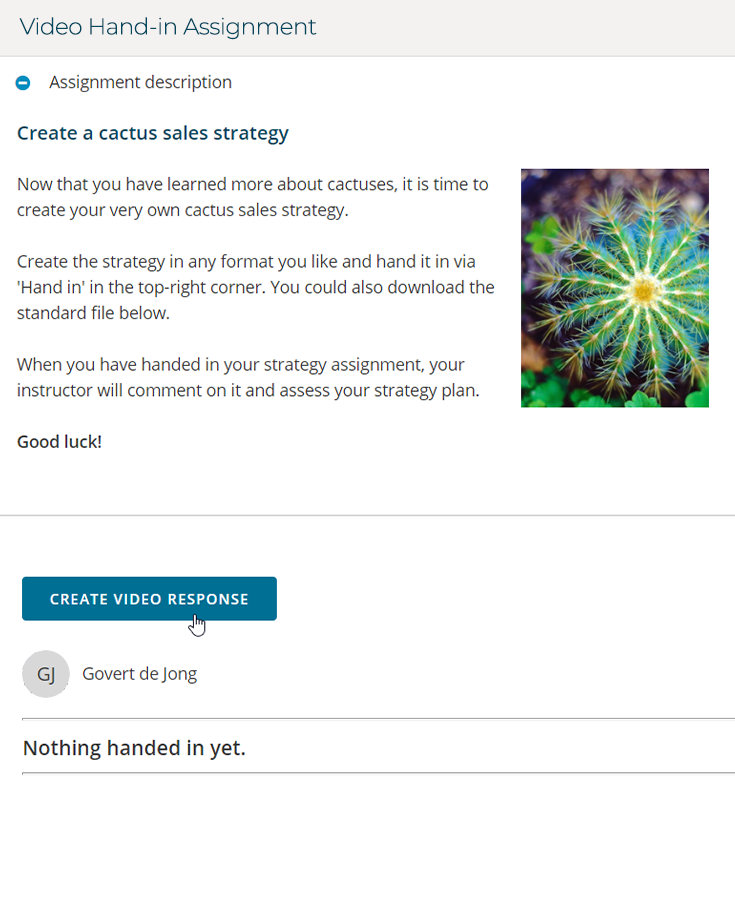 Video hand-in assignment example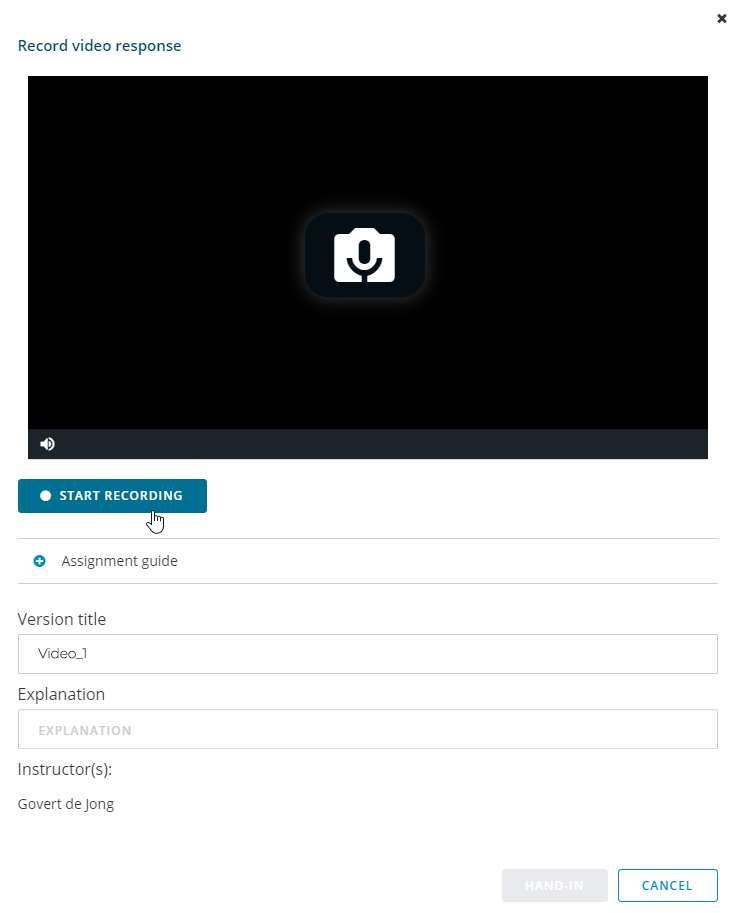 Video hand-in assignment example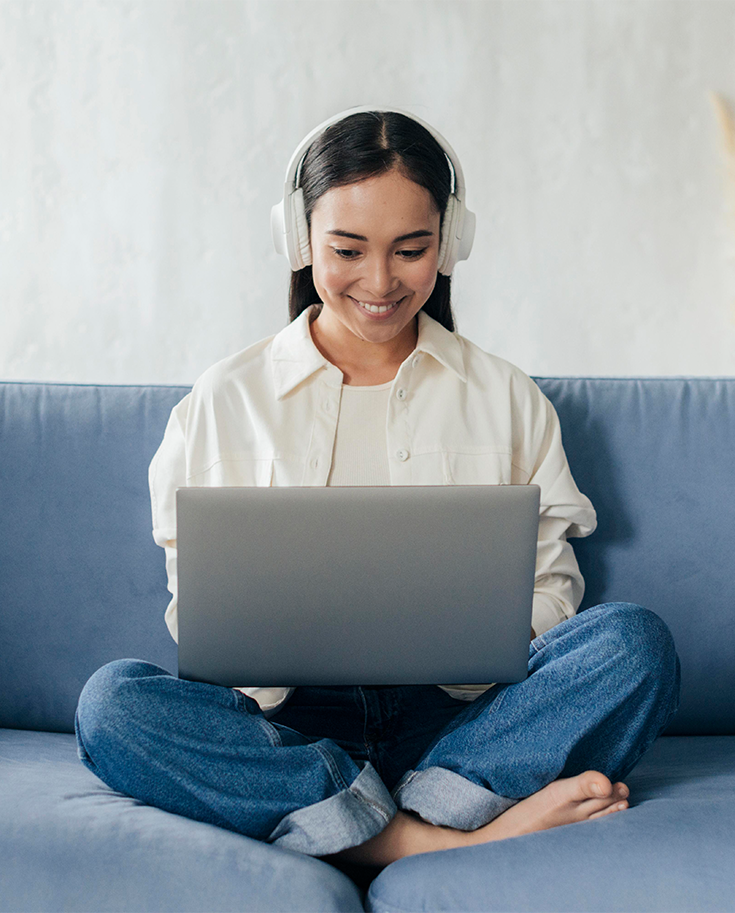 Video hand-in assignment example
Video conferencing
"We can't continue without talking about the pandemic and how it has changed some things forever. Video conferencing tools, such as Zoom, continue to flourish. Even now when social distancing restrictions have been relaxed.
This is good news for learning designers though — they can create impactful learning moments online. Using the learning journey in aNewSpring, you are able to create a set of learning activities that occur synchronously and asynchronously. You could use one of the other features mentioned in this article for pre- or post-work and combine that with an activity where learners meet each other in the video conferencing tool.
Another popular way to use video conferencing is for coaching in your learning journey. Learners can sign up via the event activity and login directly through the platform. Simply set the maximum learners subscribing as 1, and you are able to host a private session for every learner!
Want to include a weekly Q&A-session in your course? You can set up a Q&A session that repeats 4 times, for instance, and your learners can sign up for one of these sessions. This allows them to choose the right moment for them to engage, based on their progress in the course. In the end, you can monitor and track their progress before they enter the Q&A session."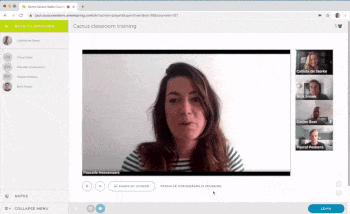 Video conferencing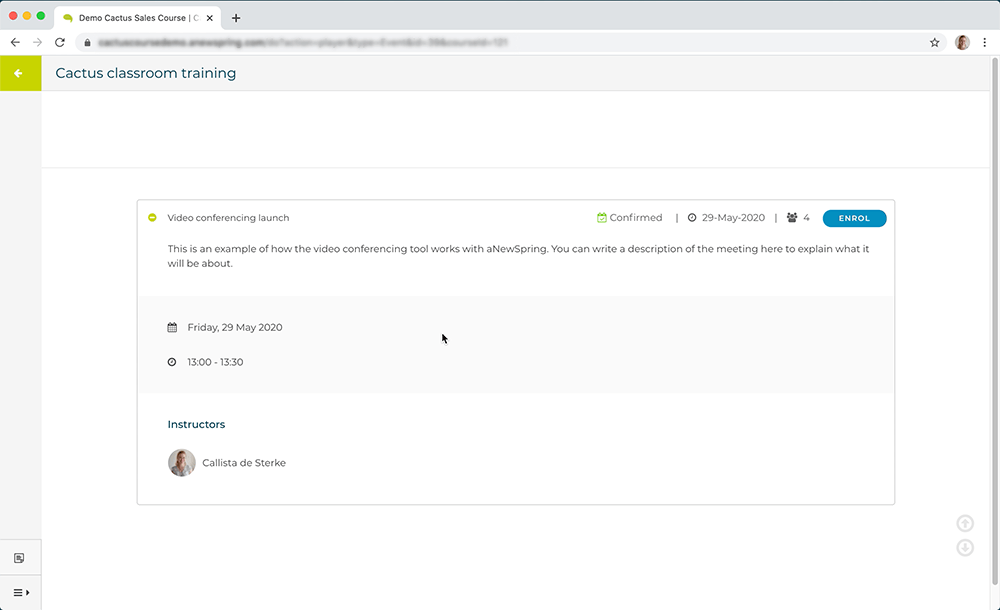 Video conferencing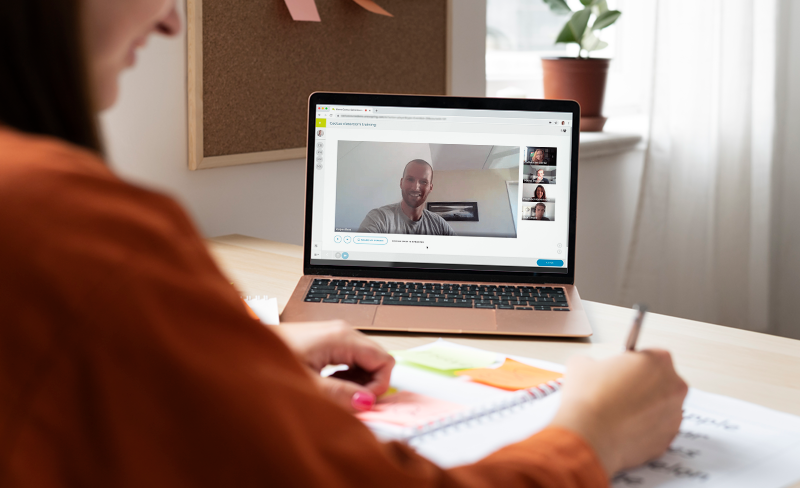 Video conferencing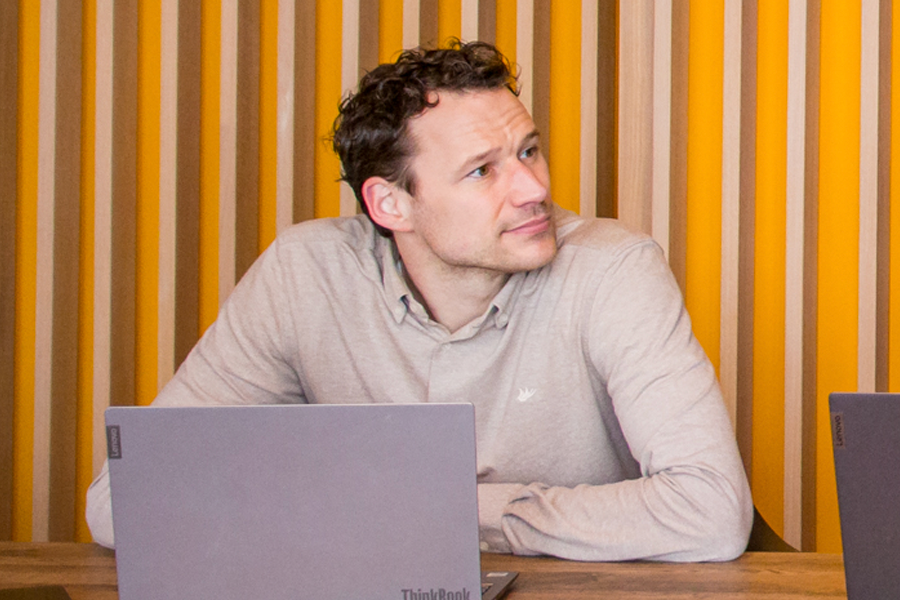 Insights by:
Reinier Batterink
"A curious educational scientist who likes to acquire new knowledge & skills and help others learn."

- Customer Success Manager
Opening up different pathways for sustainable learning
Hand-in assignment
"It is important to track the learning curve of all the learners enrolled in your course. One of the most effective ways to do that is to reinforce concepts and ideas with assignments. When doing so, keep in mind that your learners benefit from clear objectives and instructions on what is expected of them when it comes to the hand-in assignment.
There are various possibilities here — think of including a "scalable" assignment that can be used as a completion activity, concluding a progressive assignment or an assignment that can be gradually expanded. A good way of doing this is to have learners put together a report, practically demonstrating the skill they just learned.
The hand-in assignment activity allows learners to upload files that can be assessed by the trainer or other learners. This offers the trainer a good degree of flexibility in setting up the assignment in ways they prefer. This can be very wide or very narrow. A big value add of this activity is that it is also possible to give feedback and thus help the learner to explain how they can develop."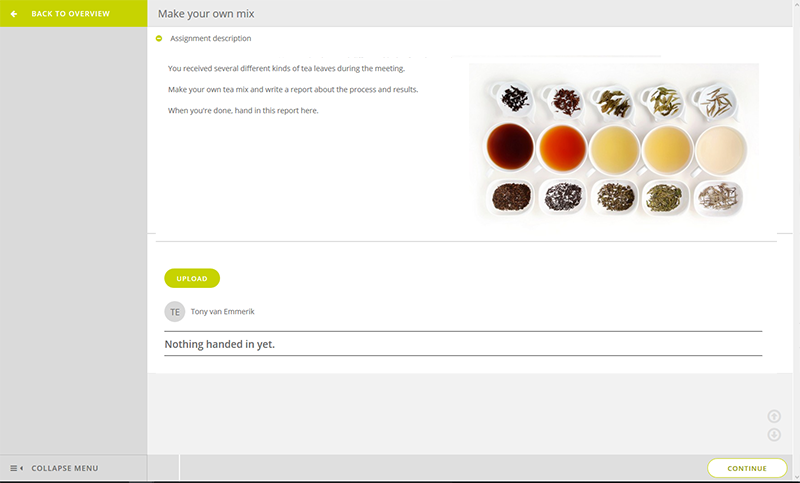 Hand-in assignment example
Hand-in assignment example
Hand-in assignment example
Learner Interaction
"What better way to learn a new skill than in a virtual quiz session with your fellow learners? Fostering interaction between learners is a good way to challenge them — they can discuss or inform each other about topics within the training program. Through a healthy dose of interaction, they connect better with the content and with the peer group undergoing the same training program.
Interaction is useful at various stages in the learning journey. You can find it in the widget in aNewSpring. Here it is all-embracing and can cover any topic the learners or instructors want to touch upon. Another instance where the interaction is much more focused is in an activity, where it is focused on the content of the specific activity.
Interaction must be encouraged though in order to get learners to actively participate. The instructor can play a major role in this. They should be able to provide visibility to learners, invite them to react and participate, and actively encourage facilitators and other learners to foster social learning. But be mindful; learners should always be made to feel safe to share information. To achieve this, moderating the interaction is very important.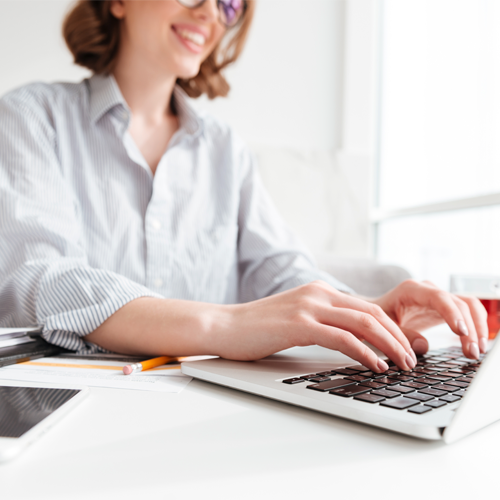 Learner Interaction example
Learner Interaction example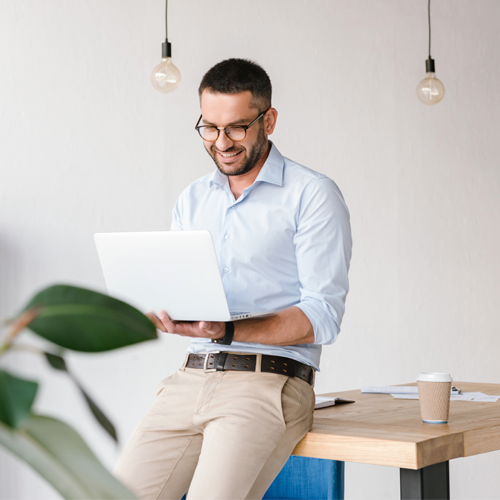 Learner Interaction example
Insights by:
Michiel de Korte
"My motto is 'Learn and let Learn', inspired by 'Live and Let Die' from Guns 'n' Roses."
- Customer Success Manager
Versatile and flexible evaluation formats
Scan
"In any learning program, it is important to help learners measure their progress and ensure they have a grasp of the concepts explained so far. This gives them an opportunity to gain personal insight into their progress. It also helps them form good learning habits in the long run.
Within the aNewSpring platform, scans are self evaluations and learner measures. These are competencies that learners can obtain a specific score against.
When it comes to soft skills training, a useful way to measure progress would be to split the self-assessment into sections — a section for communication skills, decision-making skills, problem-solving skills and so on. Then, formulate forward-looking statements under each category, and ask learners to evaluate how far they've come by rating themselves. The questions in the assessment can be very specific or completely open-ended — you are free to craft them as you see fit!
With such a self-evaluation exercise, your learners will know where their strengths lie, and what to work on, their weaknesses. For the training provider, this directly translates to being able to build a comprehensive profile on the learner based on what they have filled in."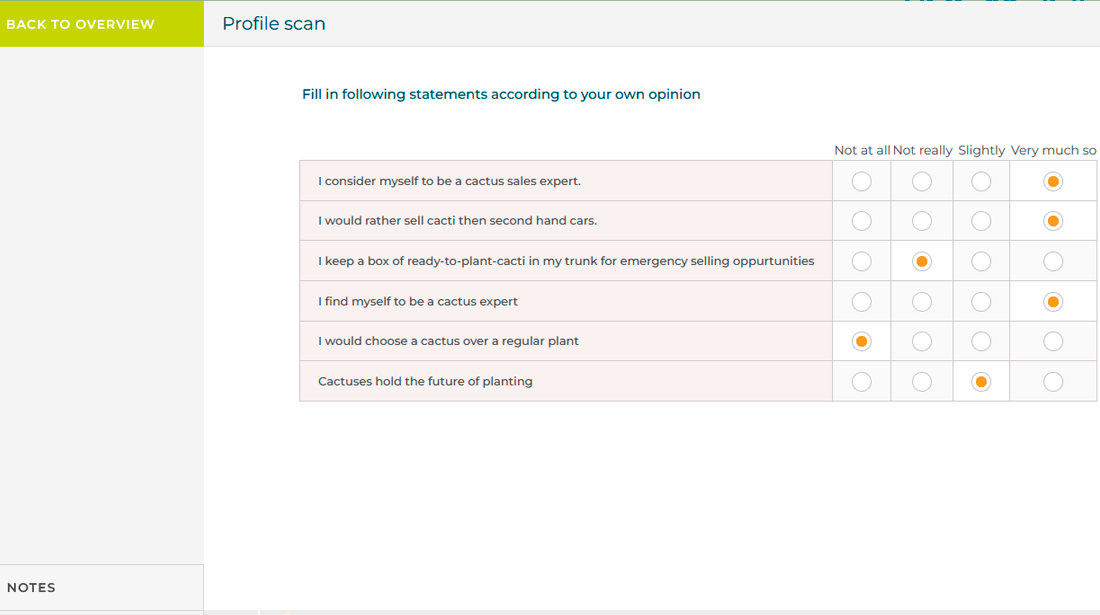 Scan example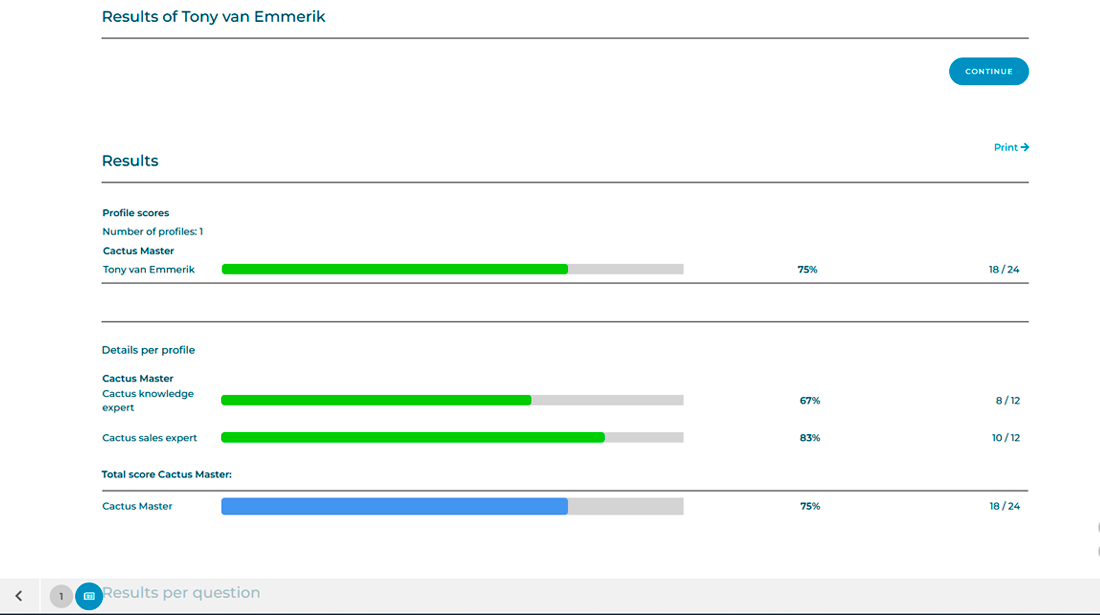 Scan example
Scan example
360 feedback
"Each and every one of us comes with unconscious bias. This means that we often tend to make judgements and decisions without conscious awareness. Meanwhile, soft skills are subjective. While you may think that Bob from marketing is suave and tactical, not everyone may subscribe to that point of view. So it becomes important to put additional measures in place.
The 360° feedback feature is similar to a scan, but afterwards learners can invite someone else to answer the same questions. This way the learners can compare the answers to get a better view of themselves and the progress.
This activity works toward fostering social relationships. Using this feature, you can create opportunities for your learners to interact and collaborate with instructors and peers. This will help with building soft skills such as teamwork, communication and collaboration.
Implementing a 360° feedback system can be a fun and fulfilling exercise. Once you decide on the competencies to be assessed, your learners and respondents would then need a rating scale and list of items to assess. The items under the competency could be something specific like "John acts on feedback intentionally and checks progress regularly" or as broad as "Sally is a great communicator". The key is to craft well-thought-out survey questions for feedback to be effective and actionable!"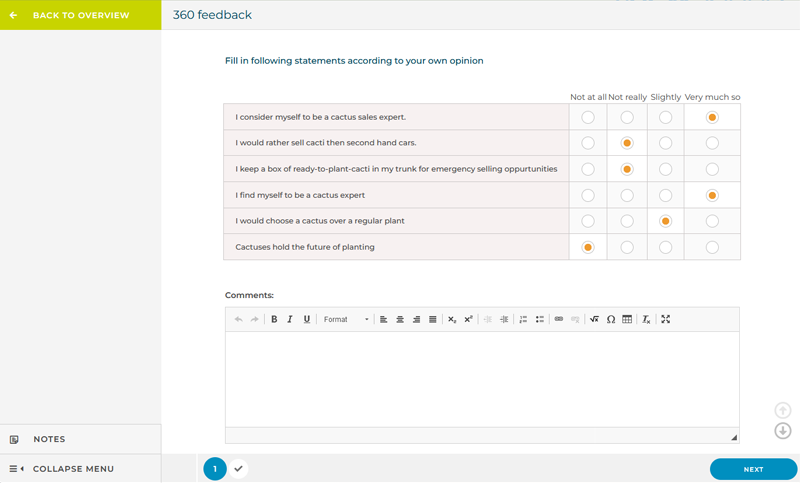 360 Feedback example
360 Feedback example
360 Feedback example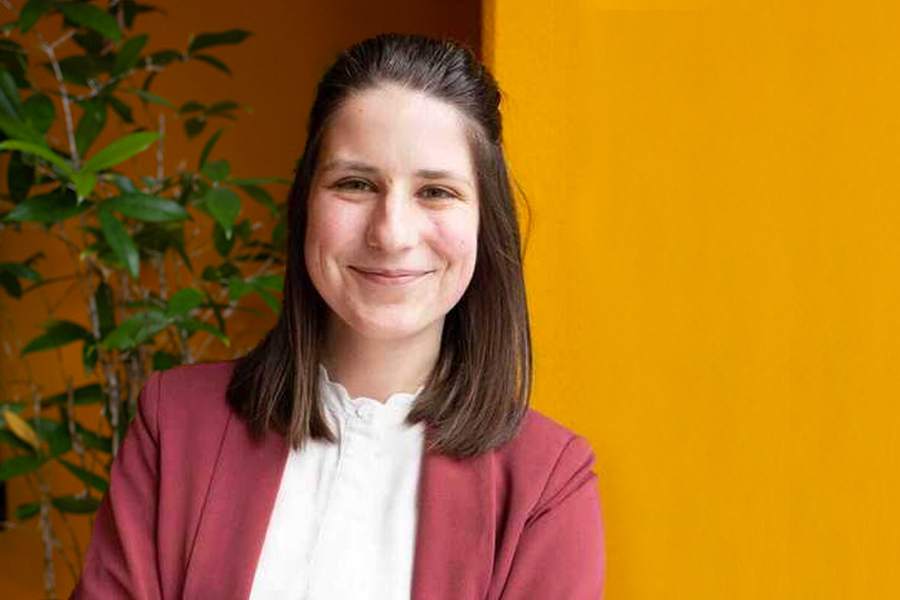 Insights by:
Puck Onnekes
"A curious L&D professional that's driven to learn. Loves finding ways to help people learn, using L&D and psychology."
- Training Improvement Engineer
Assess, pause, rinse and repeat
Form
"The great thing with aNewSpring is that you can turn topics like conflict resolution and interpersonal communications into interactive learning activities. Set the scene for your learners with a scenario where they can apply specific soft skills to solve a problem. Then, prompt a response by allowing them to pick from multiple choices. After this you can provide feedback, tips or useful information steering them towards making better decisions.
This activity is ideal as a replacement for a physical form. Think of a form that you use to create a plan of action with your teacher. Or an evaluation form, where multiple choice questions can be scored. Using this activity, you can show several questions on the same page. Learners do not have to fill all questions in at once, and can thus progress through the activity at their own pace. This really gives learners the opportunity to answer the questions with the knowledge that they are gaining throughout the course. Learners can always go back to the activity and revise their answers. They also have the option to invite their instructor to review their answers and to provide feedback if needed. Later, they can incorporate the feedback into their answers. This way, new knowledge is immediately within their grasp."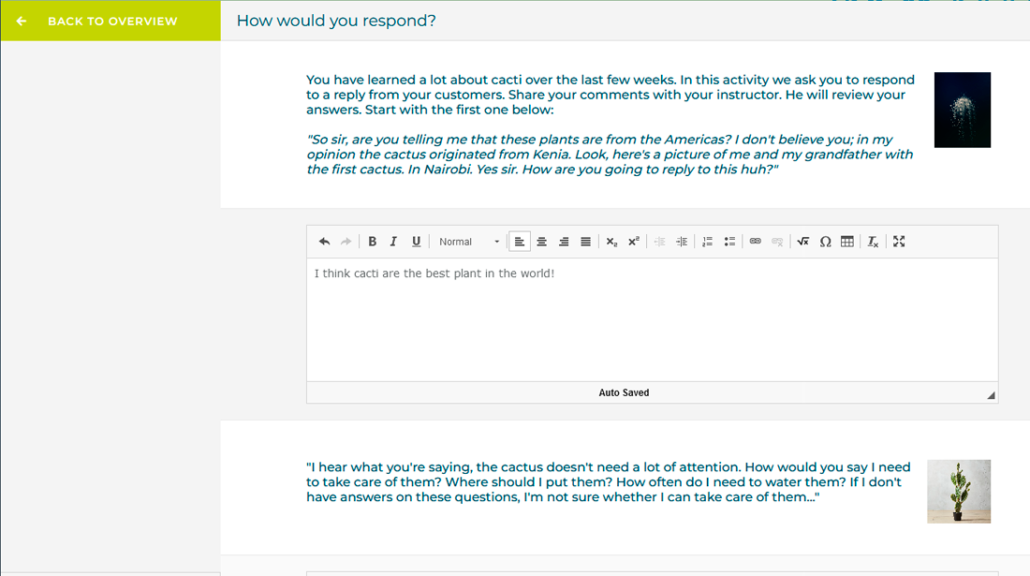 Form example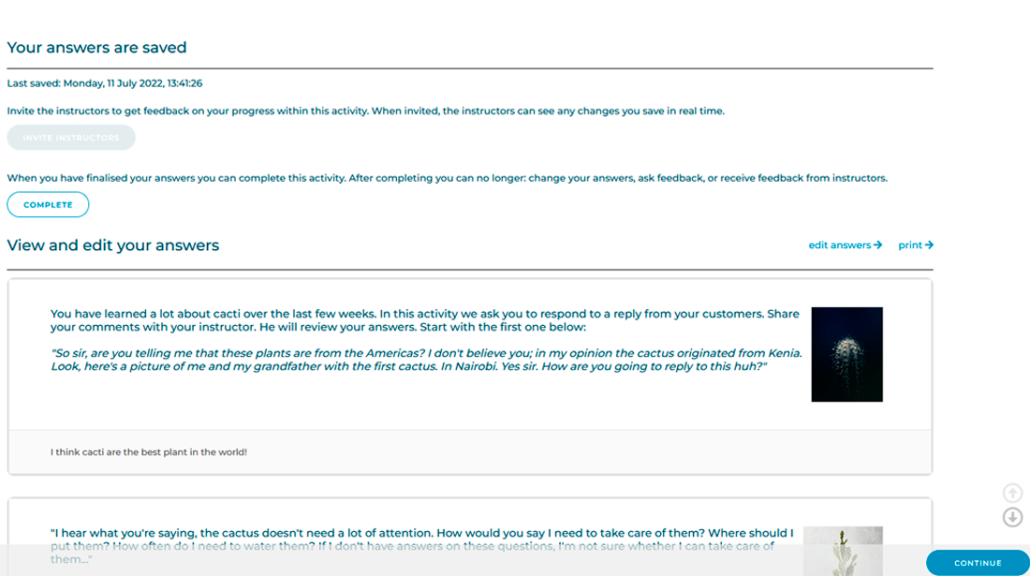 Form example
Form example
Reflection
"In any training course, offering your learners the ability to reflect and review their learning is effective because it prevents information overload. By spreading out the pace of learning, it helps them achieve more instead of trying to cram lots of information at once. Reflection also encourages learners to think critically and makes the course learning-centric.
The reflection activity within aNewSpring is based on the form activity, but also gives learners the option to see their previously recorded answers. These are shown when answering the question the second time around, as the learner progresses through the learning journey. This can be useful when you let the learner fill in their learning objectives at the beginning of the course. The learner can then reflect on these at a later stage and maybe elaborate on it if they learned enough about some of these learning objectives.
In order to maximise the benefits of reflection for your learners, you can weave in the reflection activity at several junctures within your learning journey. At the beginning of the course, have your learners rate themselves on where they stand within the topics covered in the course. Midway through the learning journey, check in with them by posing the exact same question. They can then reflect if they have gained more knowledge about the topic. If not, the instructor can jump in and give advice to the learner. At the end of the learning journey you can use the question again, and let the learner elaborate on their experience. This gives both the learner and instructor valuable information about their abilities and needs."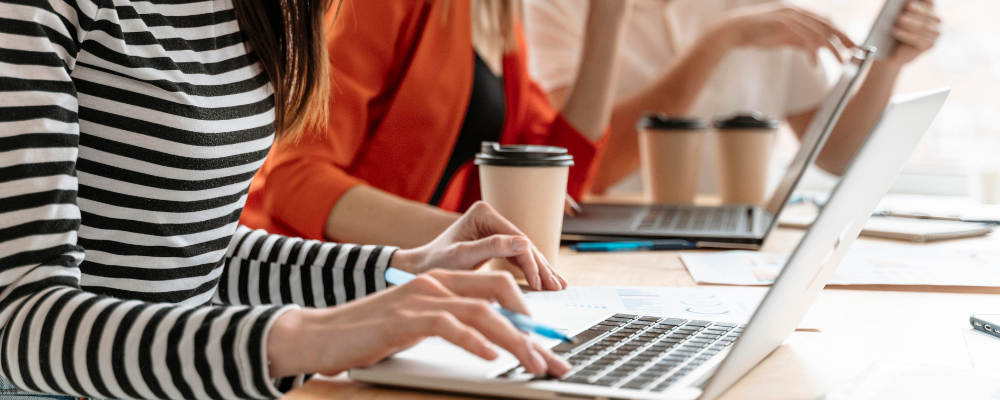 Let's wrap it up
There is a common misconception that soft skills are something you either have or don't have. Because of this, many trainers and instructors don't know how to assess them. They end up building learning journeys that simply do not hit the mark when it comes to training soft skills.
We hope that with the recommendations from our Customer Success Heroes, you are in a better position to understand how to use learning activities in the right way to assess soft skills. What are the most interesting use cases that you learned of today? Which ones have you relied on in the past in your own training programs?
If you still have some more questions on your mind, you know where to find us. And if you want to discuss how to optimise your soft skills training, we are happy to lend a helping hand. Get in touch here.