Rotterdamse Plus
More students in elderly care thanks to appealing learning tools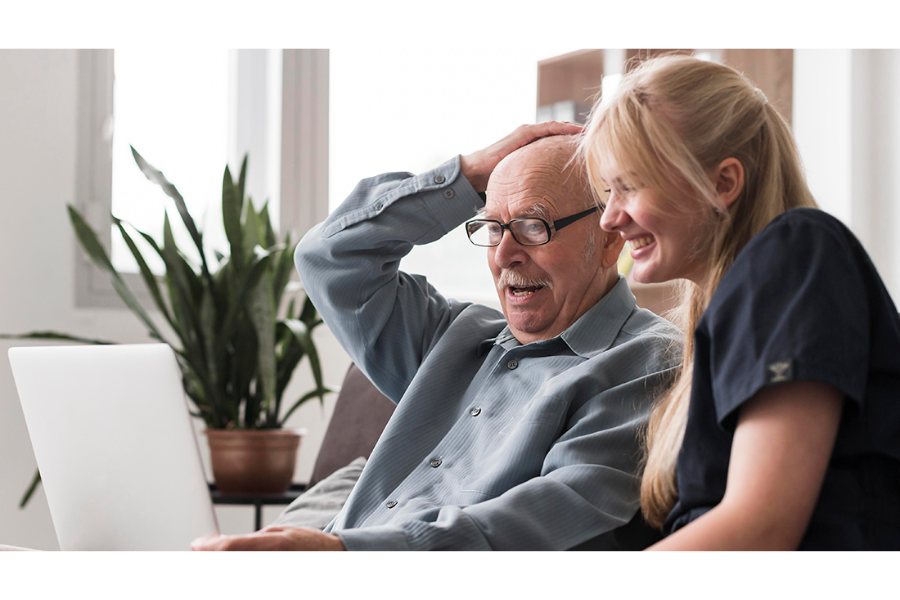 "Thanks to the variety in assignments, the low threshold and the visualisation of theory and practice, we have been able to create an inspiring training."
This learning journey was nominated for the aNewSpring Awards 2021.
The organisation
What do you call a partnership between healthcare institutions, the municipality of Rotterdam and ROC-onderwijs? Right yes, you call that Rotterdam Plus (R+).
The learning experience discovery
The average MBO-2 student likes to see a playful, challenging, clear and varied learning journey. It should not be too wordy or complicated. With the 100+ learning tools in aNewSpring, Rotterdamse Plus has provided exactly what they want.
This is a learning journey that appeals to the target group and motivates them to get started. It is clear at a glance what is expected of the student. By varying assignments, accessibility and visualisation, Rotterdamse Plus was able to offer its students the learning experience that they previously lacked.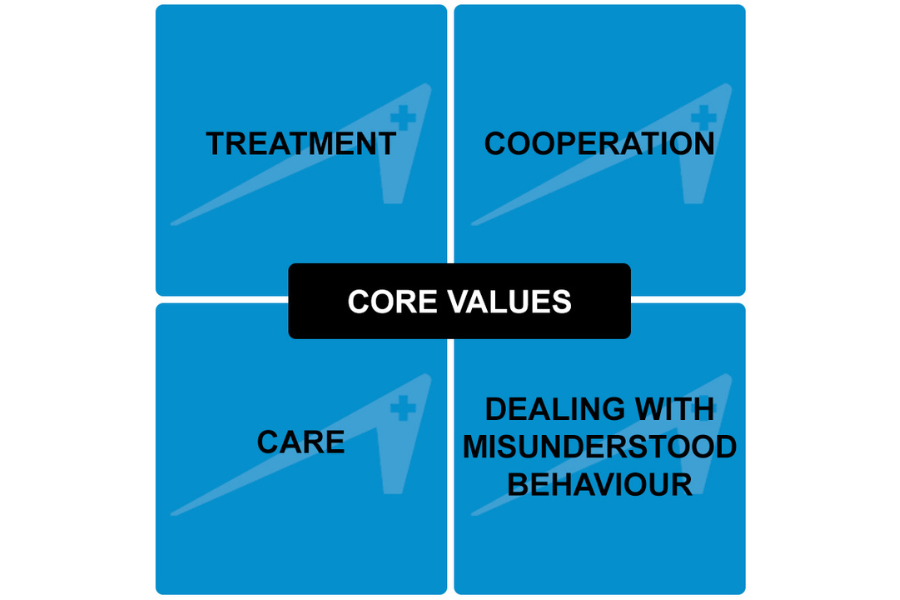 Core values
The learning journeys are based on four core values: treatment, cooperation, care and dealing with misunderstood behaviour.
These are divided into three learning journeys, each with its own subject and activities, including school and internship. It is a continuous learning path where the student goes from supervised independent to increasingly truly independent with options at the end.
In the learning journey, students are prepared for the practical assignment with animations, theory, supervision and assignments. The learning journey can also be followed on your mobile or tablet, which is a must for today's students.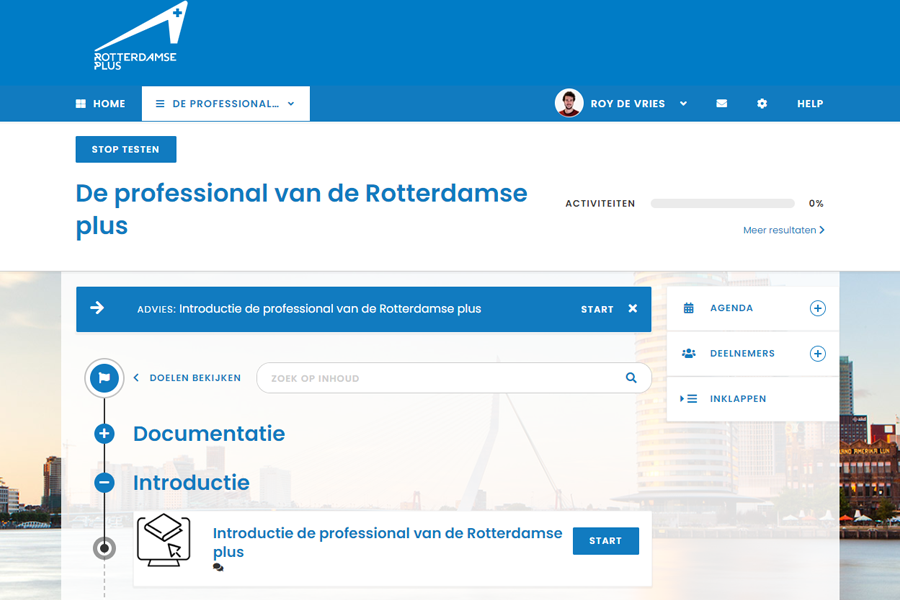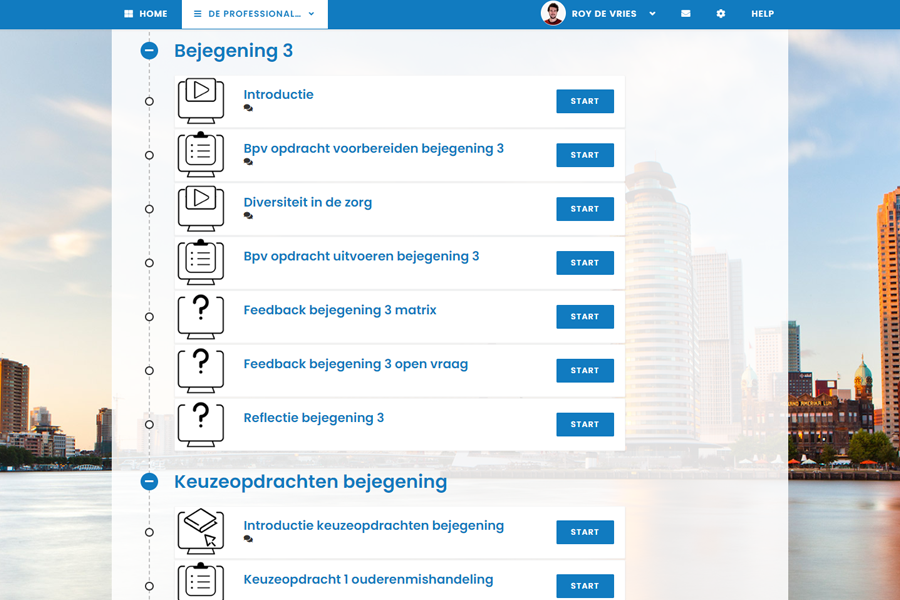 aNewSpring and the education program of Rotterdamse Plus have created a progressive and appealing form of education.
Motivation and opportunity
Learning is much more fun with challenging tools, isn't it? The aNewSpring platform gave the students the opportunity and motivation to get started with the material. Many inspiring changes have been made, not only for the student, but also for the teacher and the learning environment.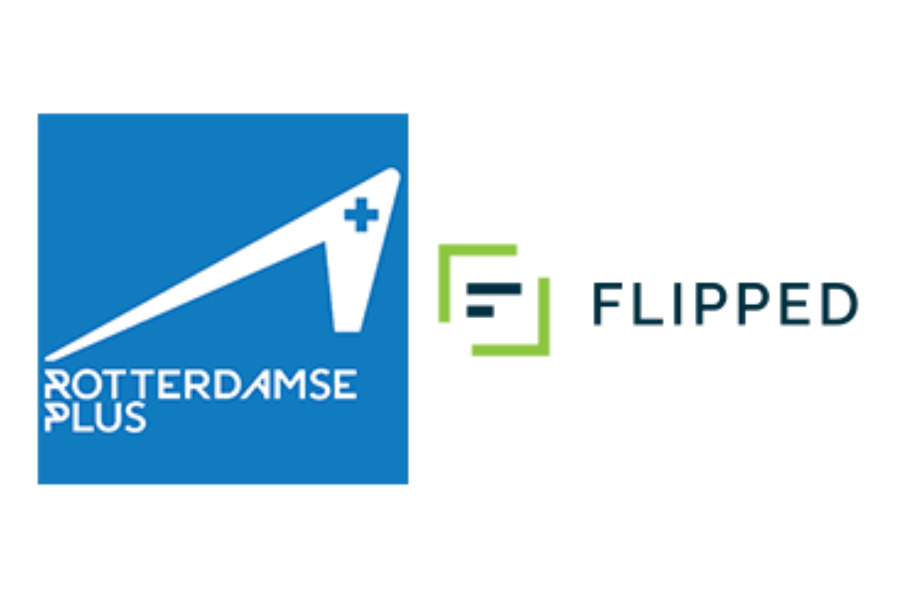 Rotterdamse Plus x Flipped
Visually, the learning journey of Rotterdam Plus was created through contribution from partner Flipped.
Find out more about Flipped
Flipped made small adjustments that had a big effect (such as adding icons and title bars). They also developed animations specifically for Rotterdam Plus, bringing the content to life for the students. The client, who had the main role in the learning process, was given a voice.