112BHV
Creating adaptive e-learning for an emergency response team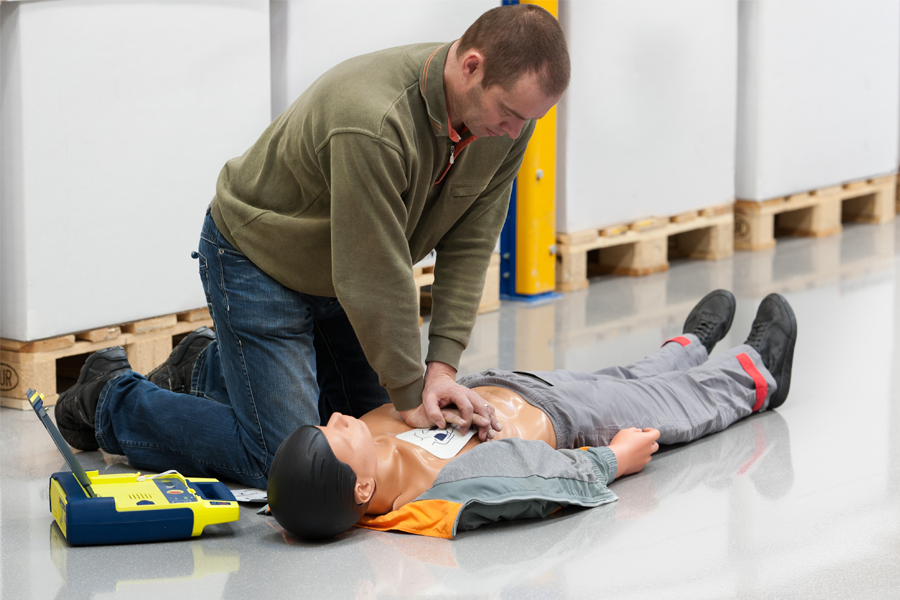 In-house emergency response officers have to go through the same training, regularly. Why can't they just refresh their knowledge of the parts they've forgotten?
The problem
Is there an ERT course that fits everyone
In-house emergency response officers are crucial to every company. Whether you've been in the business for over 20 years or you've only just begun, everybody is familiar with the term Emergency Response Team (ERT). Of course, it's nice, even essential, to get elaborate instructions when it's your first time taking a certifying emergency response course.
But what do you do when you've passed such a course every year for a decade? Although you know some chapters by heart, it's dangerous to assume you know everything, so you can't just skip them. Why wouldn't you just refresh your knowledge of the parts you've forgotten?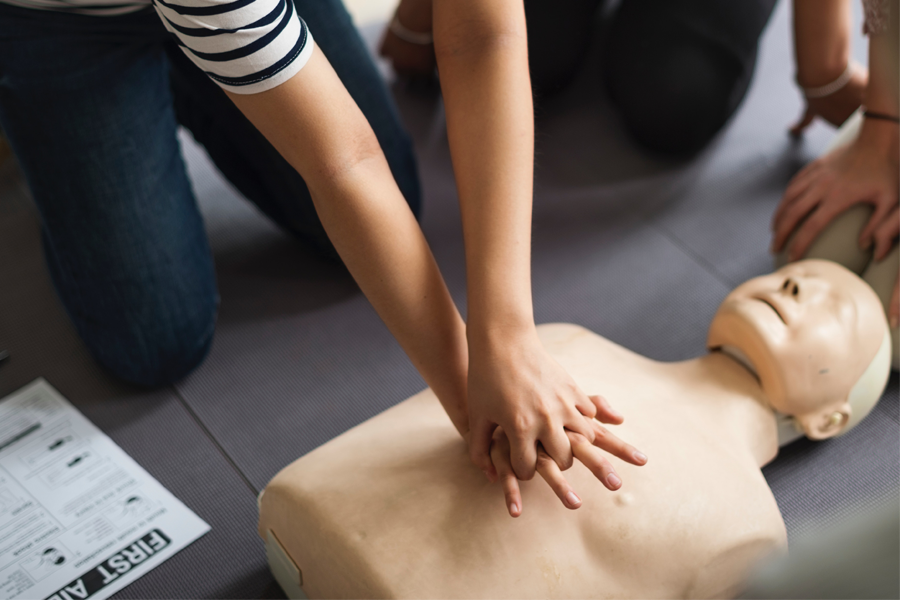 The concept
Adjusting course objectives to every trainee
112BHV wanted to provide an enjoyable and educational course for everyone, from beginners to experienced emergency response officers. They developed an adaptive e-learning course that allows trainees to go through the modules they haven't mastered yet and skip the parts they already know.
This provides the most effective learning journey for every trainee. To make sure a trainee possesses the required knowledge to receive a certificate, every course objective has to be passed successfully. In this way, every trainee masters the content required to take part in a workshop. This workshop can then, in its turn, solely focus on practicing the ERT competences and practice scenarios.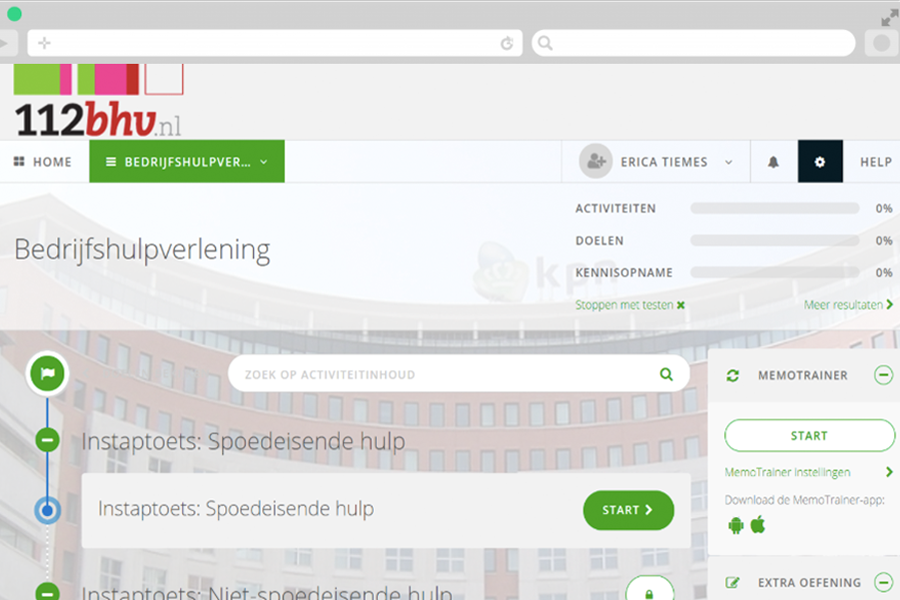 The result
Adaptive the whole way through
The adaptive ERT course consists of six chapters and starts with an introductory test. In this way, the course can be adjusted to the needs of each trainee based on his or her prior knowledge. This allows the course to be aimed at that particular trainee the whole way through. It not only calculates the relevance of every course objective for the trainee but also takes their importance into account. Learning how to resuscitate, for example, will always be given more attention.
"Thanks to adaptivity, you learn and focus on what knowledge had slipped or what you don't know yet."
Erica Tiemes

, Programme Manager at 112BHV
The MemoTrainer, an online retention tool, will help trainees to keep their knowledge current. It allows them to practice weekly, or even daily, if they'd like. It will also repeat questions the trainees have answered incorrectly in the past more frequently, and it can redirect them to the information they need. It is adjusted to the course objectives, so it'll also repeat the ones that haven't been passed yet. In the end, when they've successfully passed all activities, they'll receive a certificate.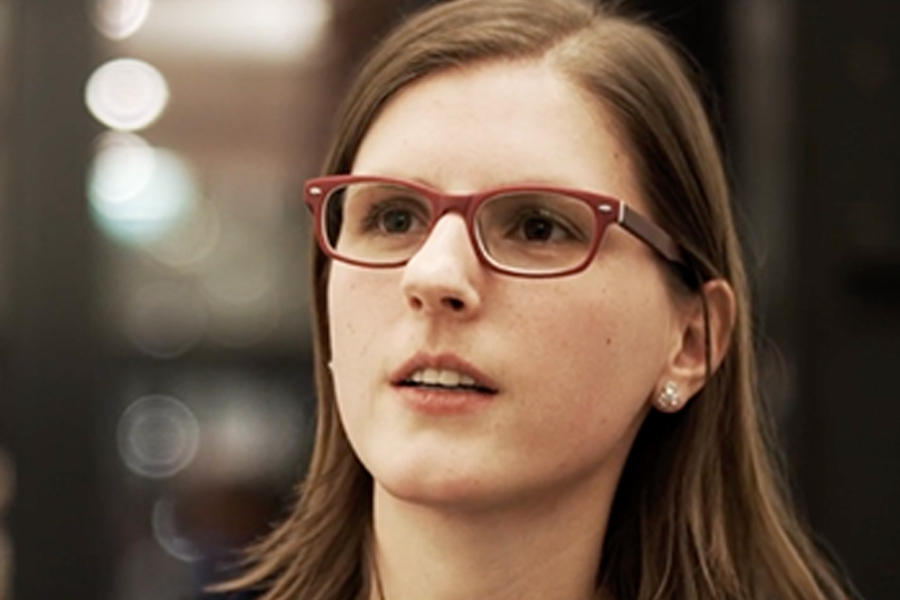 Q&A
Erica Tiemes
Programme Manager at 112BHV
What is the most important practical pointer for providing adaptivity?
You have to work out your course objectives before you begin to create content or start to set up your course. It is also important to stipulate the importance of every objective and to decide how many activities every objective will contain (or how many chances you will get to pass a particular goal). You'll be able to determine how many exam questions you need based on these directives. Now, you can easily divide your course into smaller blocks and decide how to arrange them.
How do trainees react to this approach?
Many of our trainees say the course looks nice and accessible. Their progress is clear, and the more experienced trainees like the fact that they don't need to repeat the content they're already familiar with. They also like the combinations of text, questions, videos and images.
Are there any more advantages to the adaptivity of the course?
The nature of the course makes it easy to adapt to any new theories. If there are any changes in contemporary knowledge, the trainee is simply tested on these new regulations during the introductory test. If his or her knowledge is up-to-date, he or she doesn't need to read through every chapter. However, if the trainee doesn't possess the required knowledge, he or she will be redirected to the new content.
How does the market (purchasers of 112BHV) react to the adaptive courses?
It's appealing because it's new and unique. The combination of the MemoTrainer and the adaptive e-learning makes is easy for the trainee to process the content. The MemoTrainer also allows the trainee to keep his or her knowledge up-to-date after successfully passing the course objectives.