Watch: Top AI tools and prompt tips for learning professionals
21 July, 2023
| Gwendolene Roberts
| 6 min read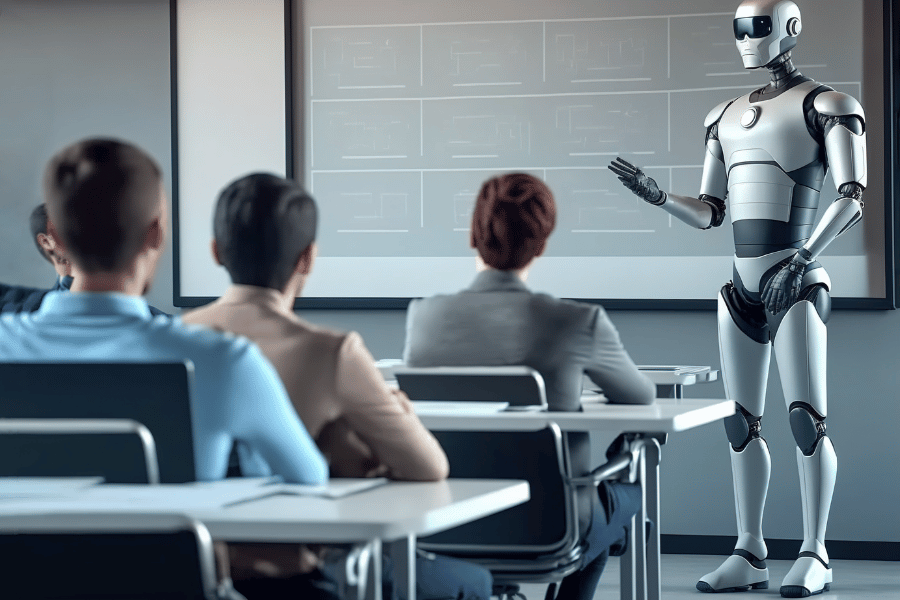 On 19 July, 2023, aNewSpring hosted the "Empowering and improving learning in the age of AI" webinar for learning professionals. During the hour-long session, participants were first introduced to navigating the AI space and the risks and opportunities therein by Learning Innovation Leader, Ger Driesen. The discussion then turned to a breakdown of some of the Top AI tools recommended by guest panellist and CEO of Digital Learning Licence, Kerri Buttery.
Before you dive in
Before you dive into AI head first, it's important to outline your goals, recognise the depth, or breadth of your knowledge and most importantly, ensure that your use of AI does not go against any of your organisation's mandates, constraints or policies.
You already use AI
First, Ger shared a bit of good news. You've already been using AI for a long time. Search engines, streaming sites, and aNewSpring, all have AI-backed performance capabilities. Of course, some tools may be entirely new to you; others more familiar, but dealt with in new and more productive ways.
Popular and upcoming chatbots
If you're looking to assess the various options that exist, a visit to this chatbot leaderboard can show you how well various tools are performing based on upvotes by actual users. If you're a relatively new adopter, this is also a great place to start. As of yesterday, these language models were top contenders. (this is an active board, so periodic check-ins are recommended)
As for how to get the best value out of these tools? The devil is in the details. Unlike Google where the algorithm focuses on answering questions, as Ger put it, "prompting is instructing not asking." It's a way to kickstart something new, or refine a general idea. If you don't have a good basis for your inputs, well "it's garbage in, garbage out" per Kerri.
Like to join our next AI webinar? Subscribe for updates.
AI tools for learning
For more refined prompting, there are interesting possibilities with the following AI tools, all of which offer free and paid plans.
This AI assistant allows you to use personas to reduce potential bias in your materials and to compare outputs across other AI tools. You can also upload files, access the internet, transcribe audio and generate basic images.
Here's a chatbot that can search the web or be used as a Chrome plugin. It supports you with social searching while eliminating the need for platforms.

Teachermatic
Try this tool on for size if you're interested in course planning or activity generation. It's a comprehensive platform where you can directly upload source documents to help you build out your programmes.
This tool is noteworthy for its exportable slide decks, webpages, ability tot set up a theme and content & layout generation. It can also be embedded on various LMS.
Test out its lesson planning capacity or build outcomes based assessments on this tool. It can also help you generate feedback for your students.
So how to overcome your hesitation and master the new tools?
A good place to start is acknowledging your own background, biases and limitations. Use this to inform how you then assume a persona (the point of view you're going for).
But be careful. Who you choose also impacts the level or lack of bias in the output. Kerri likes to see what Yoda thinks and Ger sometimes checks in with those who have crossed over; Stephen Covey, for example.
"It really depends on what you put in, what you'll get out."
Kerri Buttery

, CEO of Digital Literacy Licence
Mastering context based prompting
Context based prompting can also help you gain real value from AI tools. The key is to develop an organised prompt rhythm. The hallmarks of a good prompt (for a learning professional in this case) includes:
context (online, offline, blended)

keywords & adjectives (describe language, tone of voice)

target audience (adults, volunteers, executives, children)

constraints (length, items, how many pages, sections)

output format (bullet points, essay)
Still uncertain of your footing? During the webinar, Kerri shared her current prompt generation template. You can use this until you get into the swing of things, then adapt for your specific needs.
As the crow flies
Now, if there's a tool you prefer, it's also important to learn the shortcuts; how it works most optimally.
Examples could include using hashtags, checking if it maintains memory of your tasks for a specified number of searches, and more.
Some example shortcuts and ways to help your tool refine its output are:
TL;DR (too long; didn't read) so it tightens up its offering

#image - followed by a description to generate a picture

#transcribe - if you want the text of a recording
Understanding this, and implementing their use systematically, will undoubtedly improve your command of your AI tool of choice.
"This webinar was very informative and opened my eyes to the true potential of AI."
Tom Townsend

, Managing Director at TPT Consultancy & Training Ltd
Tips from the audience
The highly engaged audience was also not to be outdone. Keen to share their knowledge on the matter, amongst their recommendations were meesterplan.eu which offers trainers and teachers an AI experience in Dutch, and elicit.org which combs through scientific articles and synthesises the information; which can then be customised by you, the user.
Now isn't this an excellent moment to kick off - or revisit, your use of AI to empower and improve your work? But remember, keep an eye on your organisation's policies, stay curious and keep learning as you go, because:
"Difficult to see. Always in motion is the future." ~Yoda~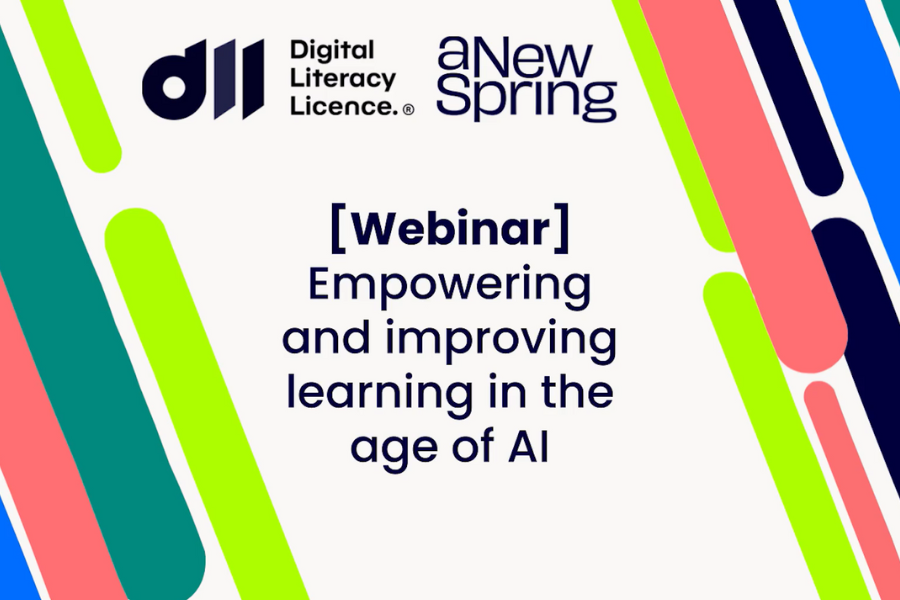 Webinar recording
Want to collect all the tips? Watch the webinar on demand. Just press play and share your thoughts, questions and comments with us afterwards.